Posted on December 24, 2011 by Karen Ashley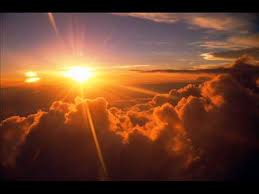 Spreading words of cheer during a recession laden Christmas is not an easy task. "The silly season" as it is often coined, is an appropriate metaphor associated with the commercial hype of gift-giving, and its resultant shocking aftermath of budget overruns, realized in the new year.
Thankfully, Christmas, despite its controversial history, is still a time where families huddle closer together, unrelated to any wintery climate. It is a time when we are most generous to one another, most accepting of our faults, and most forgiving of others. It is a time when we seem to find it in our hearts to give, not only to friends and families, but also to donate gifts to strangers in need.
This year more families are finding it difficult to send their children off to school, some are still trying to hold on to their homes, while others are still searching for jobs.
As I find myself with even more limited resources than before, having been laid off from my previous job and now, fortunately rehired, I have become more thankful amidst my "leaner" status in life. I have since developed a new perspective on gift giving. My gifts are meaningful and purposeful with more focus placed on persons less fortunate than I am.
As a nurse working in a private practice I am forced to face the reality that just because Christmas is approaching, does not mean the end of sickness and death. In fact the joys of Christmas are often mixed with the duality of sadness and depression. Individuals who come in to the health facility are often looking for a glimmer of hope to diminish their fear, pain, and isolation that comes with being ill especially at Christmas.
No fancy gift can replace their urgent need for healing. And that's where hope comes in. Hope is a belief system centered around an earnest desire for a specific outcome. I have learned that just communicating with patients and allowing them to freely express themselves about their concerns and expectations is therapeutic. For patients, it creates a renewed faith in humanity and a positive change in their outlook. In these circumstances, it is these overlooked intangibles–the power of kind words and a kindred spirit of support–which mean the most to persons rather than just a trophy.
Hope is different from a definitive goal or aspiration that you time and measure. Instead, hope is that galvanizing force that imbues you to look forward to each day for that ultimate possibility to arrive. When Obama spoke on the audacity of hope at a Convention he related hope to a leap of faith in the face of difficulty and in the face of uncertainty.
This year why not visit the children's home, nursing homes, and hospitals to spread few words of cheer along with a useful, appropriate gift. Consider gift ideas such as:
Orphanage Home: Provide stuffed toys, hula hoops or skipping ropes with sweet treats.
Nursing Home: Give gift baskets of liquid bath soap, lotions, lip balm, bath towels and/or robe with bed slippers.
Hospitals: Provide flowery arrangements, perhaps Poinsettias with a card or a utility basket of basic items and a Daily Word.
Let us rejoice knowing that we have our health and family around us. So, with a thankful heart help each other this Christmas through meaningful acts and words of encouragement. Such benevolence that inspires hope is what is really meant by the true spirit of Christmas.