Posted on December 15, 2009 by Kurt Shuster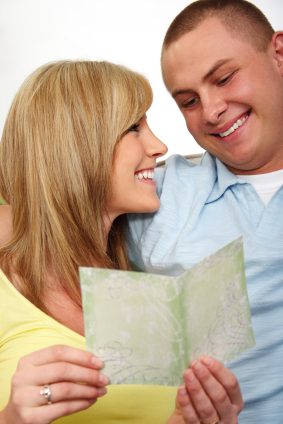 It's that time of year again, so this week it seems appropriate to dig into the science of giving. You may be surprised to learn that researchers take this topic rather seriously, and a wealth of evidence is emerging that a gift is not just good for the person you give it to – it may actually be good for you.
Better to Give than Receive?
Scientific evidence increasingly demonstrates the veracity of the old saying, "it is better to give than to receive". Across a number of studies, researchers have found that not only does giving make you happier than receiving, but people who provide the gift of their time – in the form of caring for someone else – actually live longer than those who receive the care.
In a 5-year study, University of Michigan psychologist Stephanie Brown and her colleagues found that elderly couples who provided care and support to friends, family, and neighbors lived significantly longer than those who only received care, even when controlling for health, demographic, personality, and other factors. A similar study by C. Schwartz and colleagues examined the effects of receiving peer support in Multiple Sclerosis (MS) patients. They trained five MS patients in peer support techniques such as active and compassionate listening, and then studied the effects of 15-minute telephone support sessions held once per month. Surprisingly, the researchers found that the patients who provided the support had an increase in wellbeing scores that was seven times that of those who received the support.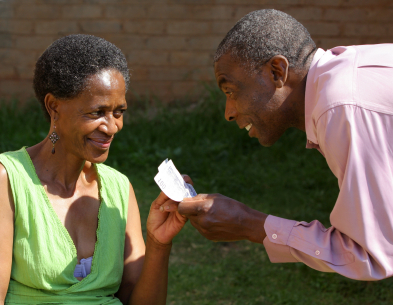 Perhaps the most direct evidence that giving is better than receiving comes from University of British Columbia psychologist Dr. Elizabeth Dunn and her research team. In an ingenious study recently published in the journal Science, Dunn gave a group of participants a questionnaire to assess their overall levels of happiness, then divided them into two groups. One group was given a small amount of money to spend on themselves, while the other group was given the same amount of money and told to spend it on someone else. Several hours later, all participants were reassessed on their happiness levels.
Dunn found that participants who had spent the money on someone else were significantly happier than those who had spent on themselves – even several hours later.
I had the pleasure of having lunch with professor Dunn recently, and she told me an even more surprising finding. In a modification of the above experiment, half of the "givers" were asked to present their gift in person, while the other half were explicitly forbidden from meeting the recipient. She found that the happiness-boosting effect of gift-giving was only found for those who met the recipient in person. The people who did not meet in person showed no boost in their happiness when assessed later in the day.
My Presence is Your Present
The message for this gift-giving season is clear – giving is definitely better than receiving, but only if you're present when you give your present. Furthermore, as the above helping studies show, giving of yourself – in the form of caring and support – is actually good for you!
My Gift is your Gift – a Gift-Giving Suggestion
Earlier this month at the ICF conference in Orlando, keynote speaker Peter Block talked about personal strengths, but suggested that the term "gifts" was a more appropriate label. His message was that we all have our own unique gifts, but we sometimes fail to recognize them in ourselves. With this in mind, consider the following gift-giving idea for yourself or your clients. Try the following:
For each person on your gift-giving list, take some time and think of a unique strength or talent that they possess, and write it down. Try to think of something special that they may not recognize or appreciate in themselves.
Next, think of a concrete time or event when they displayed their unique gift, especially if it personally affected you. In one paragraph, write down the events surrounding their gift, and how it affected you or others.
Make sure to present this gift in person (recall that meeting in person is essential for the happiness-boosting effects of gift giving). Among the reindeer-pattern sweaters and other traditional gifts you may give, present your recipient with their letter and announce to them that "my gift is your gift". Read the entire letter to them out loud, and then give them the letter to keep. You might consider printing the letter on laminated paper, or even framing it for them so they can see it every day.
Enjoy!