Posted on April 13, 2015 by Stephan Wiedner
We got an email last week from a coaching client.
Hello Amy,

Thanks for your prompt reply. I appreciate that. Wilma* and I had a great beginning conversation. I am totally happy to have her coaching.

I have not heard from the other two coaches. I plan to let Wilma* know that I am going ahead with her.

Thanks
* I changed the name of the coach. I don't want to point fingers.
To recap, here's the chronology of events:
Wednesday evening – Wilma submits her coach request
Thursday morning – Amy contacts the client to get more information
Thursday afternoon – Amy recommends three coaches
Monday morning – the client sends the email above
In this case, the client had made a decision in one full business day without having consulted her two other recommended coaches. From start to finish, the process took less than five calendar days and two of the candidate coaches didn't even get a chance to talk to the client. Don't let that be you! In sports, that's what you call an unforced error.
How to Respond to Noomii Client Leads Quickly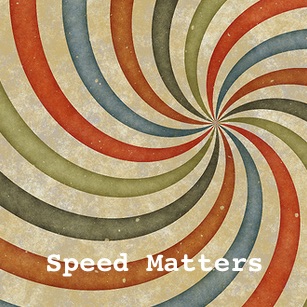 1. From time to time, coaches do not receive consultation request notifications from Noomii because the email goes into their junk folder. To prevent that from happening, search Google to find out how to "whitelist" all emails received from do-not-reply@noomii.com. If you use Google mail, do the following:
Add a contact to your address book with the name "Noomii Notifications" and the email address "do-not-reply@noomii.com"
Add a filter in your account to never send emails from do-not-reply@noomii.com to spam. Watch this video to learn how.
2. If you are busy when you receive the notification, carve out three minutes to call the client, let them know you've received their request, and that you would like to schedule an appointment. Even if you are scheduling an appointment one or two weeks in the future, it's better to have something booked than to wait until you have more time to respond.
3. If you get way too many emails, you can automatically forward specific emails to your cell phone as a text message. All you need to do is create a filter in your email (similar to what I describe above in item #1) to forward client message notifications to your phone. Check out this page to learn how. 
Got any other suggestions for how to respond to client leads quickly, please leave a comment below.