Leadership Coaches In Singapore
Provinces
BS, MBA, Coaching Education from Coach University, Member of ICF
Executive Coach, Leadership Coach, Business Coach
Are you an executive, manager or a professional who is committed to leading an 'even' better life? I help clients experience greater success and be the change they want for themselves. See Full Profile
+628111338170
6 Reviews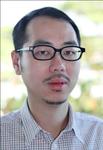 BA, Professional Coach Certification by Lifeforming Leadership Coaching Inc.
Leadership Coach, Life Coach, Performance Coach
My ideal client is someone who is ready for the greater things that his life is meant to be about. He wants to live out his dreams. He wants to be free to enjoy and excel in his work. See Full Profile
Leadership Coach, Relationship Coach, Spirituality Coach
I help people go beyond boundaries and turn that into leadership to transform their lives or business through courage, heart & intuition See Full Profile
Life Coach, Business Coach, Executive Coach
Looking for a Singapore leadership coach? We can help! Describe your coaching goals and we'll send you a list of coaches with the ideal experience and background for your specific situation. It's free and there's no obligation! Learn more
Leadership Coach Singapore
1-800-278-1057
BS, MBA, PhD, Advanced Diploma in Coaching - Henley
Leadership Coach, Entrepreneurship Coach, Christian Coach
Your team is not producing the results that are expected from you and your team and you're concerned that your bosses and/or superiors and peers are not going to be happy about that See Full Profile
Not sure which coach to choose? We can help!
Find Your Ideal Coach Now (Free)

or call us at 1-800-278-1057