Life Coaches In Germany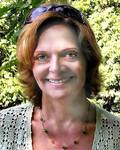 BA, MC, NCC, BCC, Board Certified Coach
Life Coach, Career Coach, Relationship Coach
As a career and life transition coach I help my clients achieve a better work/life balance, navigate change, find new direction, and re-energize or reset their career path. See Full Profile
Berlin, Berlin

+49 170 951 9157

BA, ICF Accredited Coach Training Program (ACTP) Certificate of Coaching Skills RCS London
Business Coach, Life Coach, Team Coach
I coach individuals, business leaders, expats, project managers & teams, mainly on topics related to leadership and career development, project and team management, cross-culture and work-life balance See Full Profile

Entrepreneurship Coach, Life Coach, Family Coach
Are you truly curious, ready to drop your ideas about how it should be, ready to step into your innovation that is unique, magnetic and moves the money? Do you want it all, family life and profession? See Full Profile
Life Coach, Business Coach, Executive Coach
Looking for a Germany life coach? We can help! Describe your coaching goals and we'll send you a list of coaches with the ideal experience and background for your specific situation. It's free and there's no obligation! Learn more
Life Coach Germany
1-800-278-1057

BA, certified teacher of the F.M. Alexander Technique, Coaching-Training by Monika Kilb, Master-Studiengang "Beratung in der Berufswelt, Coaching und Supervision"
Business Coach, Health and Fitness Coach, Life Coach
directors, manager, team leader, team members, stress, burn out, work life balance, health, fitness, improvement, creative, effective, efficient, change management See Full Profile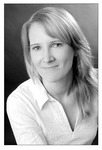 MA, I am currently in my international certification in order to boost my coaching skills and be internationally accredited as a CPCC.
Life Coach, Business Coach
Open-minded & ready to give it a try? As part of my training (international certification) I am to get practice clients to try out new skills. I am especially looking for English speaking clients and offering them the opportunity to partner with me in See Full Profile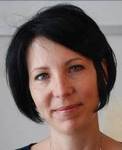 Associate Certified Coach (ACC) is an introductory coaching credential issued by the International Coach Federation (ICF), the world's largest governing body for coaches.
Minimum requirements for ACC credential:
60 hours of coach specific training
10 hours of working with a mentor coach
100 hours of client coaching
8 clients
understands and abides by the ICF code of ethics
demonstrates advanced skills requirements based on the ICF coaching core competencies
CPC
Life Coach, Family Coach, Relationship Coach
I support WOMEN who face life transitions and change or who want to make changes in their current life situation related to family, parenting, personal growth, conscious living and inner balance. See Full Profile
Babenberg, Bavaria

7 Reviews

Systemic Consultant and Coach, accredited by DGSF, Member of the International Coach Federation
Business Coach, Executive Coach, Career Coach
My clients are individuals, business leaders, expats and their partners mainly on topics related to leadership and career development, cultural awareness as well as Human Resources Management. See Full Profile
Cologne, North Rhine-Westphalia

sales executive, retail stores, 25 years
Relationship Coach, Health and Fitness Coach, Christian Coach
I coach male and female clients on their relationships and law of attraction.. As a certified law of attraction facilitator i coach my clients on how to attract deliberatly what ever they want. See Full Profile
Performance Coach
we provide services to montetarize digital effords See Full Profile
Business Coach, Executive Coach, Leadership Coach
I coach top management, decision-makers, levels 1-3, high potentials, leadership teams and personalities from public life in corporate or personal change processes .more: www.gasche.com See Full Profile
Bonn, North Rhine-Westphalia

Not sure which coach to choose? We can help!
Find Your Ideal Coach Now (Free)

or call us at 1-800-278-1057