Life Coaches In Malibu CA
Life Coach, Entrepreneurship Coach, Relationship Coach
Feeling lost, stuck or unfulfilled in your life? I can help. As your Empowerment Catalyst, I can help you transform into the person you were meant to be. You only get one life. Live it with passion! See Full Profile
Malibu, California 90265

310-359-6342
2 Reviews
Master Life Coach, Recovery Coach, SpiritCare® Coach, Corporate Coach, Nutrition Coach, Clinical Chaplain, Animal Chaplain, Crisis Counselor, Clinical Pastoral Counselor, Clinical Addictions Professional, Suicide Intervention Specialist, Clinical Addictions Intervention Specialist, Domestic Violence Intervention Specialist, Anger Management Intervention Specialist, PTSD Intervention Specialist, Family, Grief and Bereavement Intervention Specialist, Group Crisis Intervention, Individual Crisis Intervention and Peer Support, Board Certified Biblical Counselor, Licensed and Ordained Certified Christian Minister
Life Coach, Spirituality Coach, Christian Coach
I support, encourage and equip individuals to overcome life's challenges, accomplish their goals and give them hope and a future. I also help foster strategic healing for individuals with addictions. See Full Profile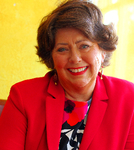 MFT (CA), Cert. Hypnotherapist, Cert. Liberation Breath Practitioner, Universal Spiritual Counselor. Qualified Life Student Teacher and Wise Woman.
Life Coach, Spirituality Coach
I work with women who are successfully surviving in life but... long to be passionately thriving YOUR way for a change. If you're ready to commit to yourself I am ready to commit to you too! See Full Profile
Malibu, California 90265

6 Reviews
Life Coach, Business Coach, Executive Coach
Looking for a Malibu life coach? We can help! Describe your coaching goals and we'll send you a list of coaches with the ideal experience and background for your specific situation. It's free and there's no obligation! Learn more
Life Coach Malibu CA
1-800-278-1057
Not sure which coach to choose? We can help!
Find Your Ideal Coach Now (Free)

or call us at 1-800-278-1057