Spirituality Coaches In Ireland
Provinces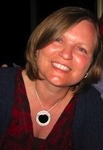 B.Ed, CQSW, Licensed Homeopath, Graduate of Coaching from Spirit Institute and New Insights Coaching
Spirituality Coach, Life Coach
Are you looking to "come home to yourself" and to start living your authentic life? Are you aware that you are a deliberate creator - but don't always like the reality that you are living in? Do you know a lot of the principles of how this stuff works, b See Full Profile

Biocognitive Theory Diploma, Suicide Prevention Diploma, Angel Therapist, Stress Management Tutor, Counselling & Hypnotherapy Diploma
Spirituality Coach, Life Coach, Relationship Coach
I help my clients to reconnect with the joy of life by helping them find meaning and their purpose for living so that they enjoy life on all levels - Health, Relationships, Career and Finances. See Full Profile
Blanchardstown, Dublin

1 Review

Professional Certified Coach (PCC) is an advanced coaching credential issued by the International Coach Federation (ICF), the world's largest governing body for coaches.
Minimum requirements for PCC credential:
125 hours of coach specific training
10 hours of working with a mentor coach
750 hours of client coaching
25 clients
understands and abides by the ICF code of ethics
demonstrates advanced skills requirements based on the ICF coaching core competencies
Advanced Facilitation Skills, Diploma in Spiritual Direction
Spirituality Coach, Life Coach, Leadership Coach
My ideal cIient is an individual who wants to live deeper, to be their authentic self, and to flourish. If you are questioning, looking for meaning,focus and purpose I may be the coach for you. See Full Profile
Life Coach, Business Coach, Executive Coach
Looking for an Ireland spirituality coach? We can help! Describe your coaching goals and we'll send you a list of coaches with the ideal experience and background for your specific situation. It's free and there's no obligation! Learn more
Spirituality Coach Ireland
1-800-278-1057
Not sure which coach to choose? We can help!
Find Your Ideal Coach Now (Free)

or call us at 1-800-278-1057