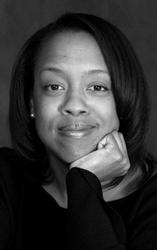 Adrienne the Soul Power Coach Alexandria, Virginia
Executive Coach, Leadership Coach, Life Coach
M.Ed, C.S.C.
Are you a creative artist, educator, entrepreneur, engineer, or problem-solver who needs better systems for discipline, work-life balance, time management, or focus? You're in the right place!
About Me
Soul Power Makes Better Decisions On Purpose™
4 Reasons to Check Out Adrienne, the SoulPowerCoach™
1) Read over 25 awesome client stories about what men and women around the world get from working with me
2) Take my 30 Second Soul Power Challenge™ to test your decision making skills
3) Sign up for my Tuesday Challenges and the other do-it-yourself coaching tools and resources as my gift to you
4) Schedule a private, confidential, and complimentary Taste of Soul Power Conversation to discuss how to show up more consistently as your most powerful purposeful self
I am Adrienne, the Soul Power Coach™, a private, online coach for highly creative problems solvers and entrepreneurs who struggle with procrastination, doubts, fears, over-thinking, making excuses, or just stuck working toward a goal that should be easy to obtain. I work with people who have a big heart for helping others, but are uncomfortable and sometimes just stubborn about receiving help from others.
As the Soul Power Coach™ I provide simple practical tools for the accomplished, respected workaholic ready to reach for another level; reignite their joy; or develop an exit strategy.
Clients come to me needing more focus, organization, consistency, and courage to get out of their own way and feel more unspeakable joy and reach their next level of greatness. I'm really great at working myself out of a job by showing clients exactly how to show up more consistently in all 12 of their Soul Power Life Areas as their most Powerful Purposeful Self.
* Come test your decision making skills and think thorough your priorities for this next phase of your life

* Recharge your commitment and remind yourself of what matters most - not what matters just for others but for YOU!

* Get simple strategies you can immediately use to expand your capacity for helping others and avoid the burnout that too often attacks people like you with a true heart for helping others
Visit SoulPowerCoach™ online for more details
Reviews
Adrienne doesn't have any reviews yet.