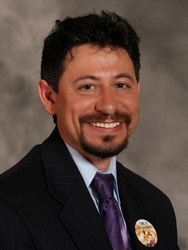 Contact Information:
Alexander Alperovich
Entrepreneurship Coach, Business Coach, Money and Finance Coach
BA, Coach University
My ideal client is business owners who wants to take a passion and turn to the profit using proven strategie and tools
About Me
Founder of M.A.P. University and President of MAP Alliance, LLC.
I am a Business Development COORDINATOR and Connection Expert. I can help YOU to build Personal and Business Foundation through our Profitable Business Owner Program, to Build YOUR Team, Find Hidden Asset in YOUR Business, and bring YOU Connection and Resources YOU need.
Top Ten Reasons to Hire Alexander As YOUR Business coach!
#1 You get the help you need to define your role in your company, develop business clarity and establish long-term results.
#2 You will get help from a seasoned and leading edge coach who operates a successful business, who's been where you are, who understands the language of being "at the helm" alone and pushing rocks uphill.
#3 Week after week you will get new thinking, perspective on current and urgent situations, help in making the hard decisions necessary to lead your company into a new decade.
#4 You will discover new alternatives and opportunities currently available to business owners.
#5 Your frank and highly confidential discussions with someone like Alexander will help you uncover what you really know, what your gut wants you to know, and together you decide how to act on this information so you get the right results.
#6. You will avoid mistakes, you will get stuck in anxiety less often, and you will communicate clearly and directly maybe for the first time in your professional career. Alexander's 15 years in the business of coaching businesses and decision makers can be an enormous asset.
#7 You will look at everything from a new and broader perspective and have the confidence to make needed changes that will serve your bottom line.
#8 You will begin to think more creatively and learn how to ask for input from multiple sources.
#9 You will benefit from a network of resources I, as a coach, have developed over the years. I will only lead you to resour
Reviews
Have you worked with Alexander? Tell your friends!
Alexander doesn't have any reviews yet.