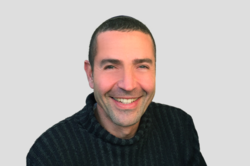 Ariyeh Ginsberg Tel Aviv
Executive Coach, Life Coach, Leadership Coach
Mini MBA Woolworths, NLP Training Dr Richard Bandler John La Valle, own business, worked in Real Estate, Retail management, Distribution.
Coach stressed out entrepreneurs and leaders. Focusing on leadership, positivity, growth, sales. Money back if you are unable to achieve your goals. Holistic including life facets, partners, kids etc.
About Me
Studied social work, mini-MBA through Woolworths South Africa, Association of Business Executives London, different religions and philosophies. NLP through Dr. Bandler and John Lavalle, Anthony Robbins, Frank Kern online marketing.
Been involved in Retail, wholesale, distribution and services from sweeping the floor until ownership of my own company. Working with Food, Clothes, Hardware garden and Tools, Real Estate, Engineering supplies and Kitchen and gift ware. Introduced new products into current channels and built brands. Trained teams to work together and introduced personal goals into teams to ensure ownership.
I have been married since 2000 and have 4 wonderful children, we go overseas every year to date thank God.
Reviews
Ariyeh doesn't have any reviews yet.