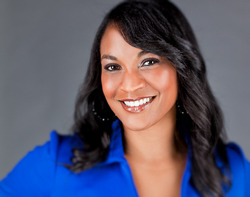 Contact Information:
Belinda Mays
Entrepreneurship Coach, Business Coach, Life Coach
CPC
My clients are small biz owners & entrepreneurs who commit to the 5 Ps of success - Passion, Preparation, Persistence, Patience, & Profit. If you're committed, I would love to be your success partner!
About Me
Belinda Mays is the author of the newly released book, "The Success Project, The Making of A Worthy Ideal" and has worked with one of the great teachers of success, Bob Proctor.
Belinda is a Business, Entrepreneur, and Life Coach who is passionate about helping others succeed!
As a serial entrepreneur, her background is in business management, training & facilitating, as well as commercial real estate sales. Belinda's philosophy is simple; Go Hard or Go Home!
Belinda believes that hard work alone will not make you successful. True success lies in the clarity of your desires, proper preparation, an iron will to see it through along with a great support network. Belinda's unique style of coaching will give you the guidance, tools, support and accountability you need in order to obtain the results you seek.
Belinda Mays is an Author, Coach, Consultant and Speaker. She has worked with unemployed individuals, entrepreneurs, students, and start ups, making Belinda Mays the "Go To" coach for success.
Reviews
Have you worked with Belinda? Tell your friends!
Belinda doesn't have any reviews yet.