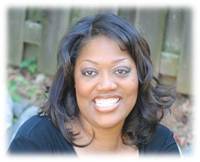 Contact Information:
Benecia Ponder
Business Coach, Performance Coach, Life Coach
BA, Juris Doctorate (law Degree); Certified Personal and Executive Coach
I help women achieve success in life spiritually, intellectually, and economically so they can reach their highest potential. I help my clients create their dream lifestyle doing work they love to do.
About Me
For six years, Benecia Ponder excelled as an attorney and business development strategist helping entrepreneurs, small business owners, and non-profit organizations develop profitable business entities. Using her legal and business expertise, Benecia counseled clients in every aspect of business development, including entity formation, strategic planning, fundraising, contract drafting and negation, team building, and organizational effectiveness. Although Benecia did a phenomenal job of helping her clients obtain business success, she recognized that many of them struggled to sustain that success because they lacked the proper foundation, not only in their businesses, but their personal lives as well.
As a seasoned entrepreneur, Benecia understood this challenge and compassionately responded by founding Benecia Ponder Enterprises, a full service personal and professional development company dedicated to helping entrepreneurs build successful enterprises with practical strategies that promote optimal business success and total life well-being.
Over the past five years, entrepreneurs, professionals, corporate executives, and community organizations alike have rightfully and pleasantly appreciated her unique blend of meaningful life experiences and extensive professional expertise to help make their lives and organizations run with peak performance.
Trained by the Coaching and Positive Psychology Institute (CaPP), Benecia utilizes the cutting-edge techniques and tools provided by the research and evidence-based field of positive psychology to translate her wisdom and insight into dynamic and innovative coaching and training products.
Reviews
Have you worked with Benecia? Tell your friends!
Benecia doesn't have any reviews yet.