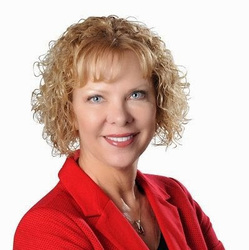 Betty Russell BCC Brentwood, Tennessee
Relationship Coach, Life Coach, Family Coach
Certified Life Coach, Relationship Certified Coach, Board Certified Coach
I coach men and women to be Really ready for a new relationship and to live a life they love.
Details

Brentwood, Tennessee Nashville
615-984-7914
Send Message
Visit Website
Hourly Rate: $75 to $165 US Dollars
Gender: Female
About Me
I am a Board Certified Life & Relationship Coach. I help men and women discover who they are, what they want and need in their life and relationships and how to get it.
Crossroads in life offers us opportunities to make changes and experience tremendous personal growth.
Reviews
Betty has 5 reviews.
Betty Russell saw me through the end of a bad marriage and the beginning of a new and very promising relationship. When I was trying to salvage my marriage, Betty supported me and offered me countless practical ways to communicate and understand my own value and that of my husband. Then, when it was clear that the relationship had to end, Betty helped me through that time with dignity and self-esteem intact.

Since that time, I have met someone new. I find that some of the old habits are hard to break, and that innocent actions or comments on the part of my new partner act as triggers for me, making it very hard to process them without taking things personally or reacting out of fear. Betty's wisdom, experience, and perspective have had a huge impact on my ability to readjust my perceptions of and reactions to this new relationship rather than allowing them to be based on habits and triggers from a previous and unhappy one.

I especially love that Betty gives me both the reason behind her suggestions and also incredibly practical advice about next steps. I appreciate having her explain the psychology/philosophy behind why things might be happening, and why certain new approaches, or steps to be taken, will work. Then I also get the actual steps to take—how do I adjust my thinking, what might I say to myself or my partner to get through a difficult moment or challenge, when is it a good idea to push for more clarity and when is it best to just go with the flow and/or take a time out?

As my association with Betty has spanned two relationships now (well, the end of one and now this brand new one), I can see her advice and wisdom effecting me in many ways. I feel more empowered and optimistic about my relationship future. I have someone to call upon who will guide me through mine fields that might threaten the relationship… but she and I won't let them! I understand and am using the processes and mindsets that she has helped me develop so that my past does not sabotage my future.

I am grateful every day to Betty for her hard work and great insights. She is a worthy ally to have in my corner—no question about that!

VPK, NY
I had everything I wanted—a successful business, great friends and family, and yet I had no one special to share it with. What I wanted most—a serious relationship—seemed beyond reach. So I contacted Betty and we got right to work. Through her highly active coaching program I was able to prioritize my love life and give it the attention it needed. She helped me select compatible potential partners and taught me how to date the right way. I've been dating Rebecca exclusively for 5 months. She is everything I want and need in a relationship. Now, well as soon as we tie the knot, I will have everything I ever wanted. Thank you, Betty

Eric S., Nashville
Dear Betty, I thank you for all your advice and help in discovering what was keeping me from having love in my life. You showed me that with the right attitude and dating skills dating can be fun. I went from having no dates to having more than I ever thought possible. I have been dating someone special for 10 months now. We are planning a hiking get-away next month and I'm going to pop the question. I hope she says yes! Thank you Betty for giving me the courage to look for love.

Josh E., Denver
When I first came to Betty I'd had repeated unhealthy relationships. She helped me to break my destructive dating habits and get me on the right track. She re-wrote my online dating profile and selected my best pictures. We selected the best sites for me and worked through the process of online dating. I met a lot of nice women and found the one I dreamed of. We are engaged and plan to marry in June. Thank you Betty, it wouldn't have happened without your advice and support.

Daniel K., Chicago
After my divorce I was so busy with raising the children and getting my life back together that I didn't even consider dating for 7 years. I never would have met the wonderful man I have been dating for the last year without Betty's advice and support. I just want to say thank you from the bottom of my heart. You helped me change my life and get the relationship I wanted.

Ann P., Atlanta