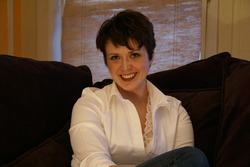 Contact Information:
Bevin Lynch
Life Coach, Entrepreneurship Coach, Executive Coach
BA, Certified Advanced Transformative Coach, CCUG
My clients are looking for major shifts in all areas of their life. Clients are drawn to my coaching for an increased sense of happiness & well-being,bringing them more professional & personal success
About Me
For the past six years I have been coaching small business owners, entrepreneurs and individuals to reach their goals and increase their overall productivity and success. One of only 10 coaches who have completed the intensive 12 month training program to receive the designation of Certified Advanced Transformative Coach, I have trained with some of the top coaches and trainers in the world, including Richard Bandler, Steve Chandler, Gay Hendricks, Iyanla Vanzant, Pransky & Associates and Paul McKenna. Also, in 2010 I completed a highly competitive 15 month apprenticeship to Michael Neill, a world-renowned coach who has worked with CEOs businesses and entrepreneurs for the past 18 years.
Primarily I work with clients over the phone or Skype; however, some of my client contracts also include in-person sessions and individual retreats. All of my client contracts are uniquely tailored to my individual clients.
Reviews
Have you worked with Bevin? Tell your friends!
Working with Bevin is so empowering because she respectfully guides you to see your own strength.  I recommend her to anyone who is looking to improve one part of his or her life.  She exudes confidence and supports others to feel self-assured about addressing what they want to change in their lives.  At the beginning of our coaching sessions, I worried about where I could feel comfortable living and what sort of job I could handle.  I doubted my ability to make changes in my routine, and was weary from the stress of worrying.  Over time, I gained more energy and realized that it didn't matter where I lived because I already had the skills to make my life what I really wanted it to be.  Bevin opened my eyes to things I could be grateful for and I started to appreciate everything and everyone in my life so much more than I had before.  As we discussed my future, I started to re-imagine and envision what I could do.  It is such a feeling of freedom to know that the world is open to you—if only you ask it to be.  Bevin guides people into feeling that power and helped me prepare for new experiences and challenges as I changed directions in my life.  Now, I feel like I could actually live the life that I want.
I was talking to a close friend of mine a couple of months ago and she was raving about a life coach that her company employs to coach their sales team, so I asked for her information. The very first conversation I had with Bevin left me so fired up after it was done that I felt like I could take on the world. I've been working with her ever since. I feel much more focused and productive, but the part of my life that I've felt the most benefit is that I am so much more calm and centered. I don't think I probably need to point out to you that I am a 'fairly' intense person (um, no comments please!! :-) ), so that has been a remarkable development.
She has worked with businesses and individuals and nothing makes her happier than working with people to achieve their goals and as she says, "become happier than you ever thought possible." She gets an A+ in my book.
Firstly I must emphasize what a Joy & Delight it has been to be greeted by your voice every day for the past 6 weeks. I cannot recommend [Creating the Life You Love to Live] highly enough. It has transformed my thinking & perceptions of what I want from life. It has brought the *SMILE* back into my life. I have reconnected to my real self. I will be going back over all the wonderful resources you have kindly given us access to. I am most grateful for the time you found to speak with me on my Birthday and also before Christmas.
I hired Bevin last year at this time to help me sort through some problems at my job and pinpoint what I really wanted to do with my life. I'm happy to say that Bevin gave me the kick in the butt I needed to stand up for myself at work and get started on my dream of writing a book. One year later, I've finished the first draft of my 77,000 word novel and will be sending the manuscript to literary agents soon. I've left the job that was making my life miserable and started my own business. I couldn't have gotten started on these new adventures without Bevin's guidance and encouragement. She's very easy to talk to and is a great listener! I highly recommend Bevin if you are looking for a life coach to help you determine your dreams and make them happen!
I started coaching with Bevin Lynch when I switched real estate companies.  I had not had a very good experience with my last company (I am a commercial Realtor) and even though I was highly motivated and extremely excited to be starting with my new Real Estate office, I was unsure what direction to take with all of my ambitions, still trying to shake off my bad experiences of the previous year, and felt a little lost. 
That's where Bevin came in.  I was assigned 5 weeks of coaching with her as she had an arrangement with my company.  Now, I have two friends who have worked with coaches for years and I, admittedly, always secretly thought what a waste of time and money.  I have always been somewhat of a self starter and very personally motivated.  Who needs to spend money to have someone help you with your goals and so on? That's what I USED to think.
Those 5 weeks with Bevin were quite sincerely the best and most positive experience I have ever had.  I can honestly say that my business LITERALLY tripled and I have so many clients and so much business that if I get any busier, I may have to refer clients to someone else so as not to personally and professionally get overloaded.  Good problem to have, huh? Especially in Real Estate.
Although I doubt I would have to refer anybody off as Bevin has not only given me the tools to find this business, but also the tools to properly and efficiently care for these clients and increase my referral network.  Most importantly? She has helped me keep on task with my goals, both professionally and personally, and has helped me carve out precious personal time for myself and my family by being more efficient and regimented with my tasks during the day.  
I have referred Bevin and her wonderful services to only those friends and colleagues I feel will not only take advantage of what she has to offer, but who will take it seriously and not waste BEVIN'S time.  Her services are way too valuable for just anybody to take advantage of. Those people who I have referred who have taken her on as a coach rave about her so much, they are selectively referring her in kind.  That's how amazing she is!