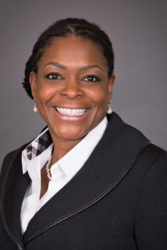 Carrie Register-Haley Alexandria, Virginia
Executive Coach, Leadership Coach, Life Coach
PhD, CPC from IPEC
I coach executives and leaders who have stagnated in their careers or lost their passion. My client is seeking to clarify their personal and professional aspirations and get back to being excellence.
About Me
Dr. Carrie Register-Haley lives in the Washington DC, Virginia, Maryland Metro area.
I believe no one has to live their life feeling unfulfilled, dispassionate about the work they do or the life they live. You can live on purpose and with purpose if they desire. Because I have seen the affects of what happens to dreams, people and their mission when executives and leaders loose their passion for their journey.
My approach to Executive and Leadership coaching is rooted in re-energizing, empowering and rediscovering a passion for what you want to accomplish. I consider each your goals, business, vision and mission objectives, because I know that they are a reflection of who you are, and how you show up in your professional environment. My objective is to help you fine tune behaviors that promotes a sense of purpose and excellence. I do this by asking thought provoking questions in areas you are looking for clarity in.
Together we will explore the power of the empowered mindsets, behaviors and perspectives driving your performance, choices and decisions. I am constantly considering, researching and becoming certified on tools designed to help you tap into your potential and remove hurdles to achieving your ideal performance. I love using assessments that will help you understand yourself better, and then that info turn into strategies to be more successful.
I served nearly 21 years on active duty in the Army, before retiring. I worked for the Department of Defense were I served as an executive and a coach. I have a PhD in General Psychology from Capella University. Additionally, I am a certified Lean Six Sigma (Black Belt); Human Resources Management; Certified Professional Coach & Energy Leadership Index-Master Practitioner from Institute of Coaching Professional Coaching; Associate Certified Coach with International Coaching Federation; Certified Total-Strength Deployment Inventory Facilitator; graduate from Federal Executive Institute, Charlottesville, VA.
Reviews
Carrie doesn't have any reviews yet.