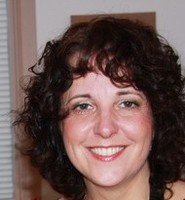 Contact Information:
1-855-585-8188 toll free
Visit Website
Caterina Barregar
Life Coach, Relationship Coach, Entrepreneurship Coach
Professional Coach, NLP, Reiki Master, ICF Member
I coach people who are looking for love. Whether you are single and looking for love or already in a relationship that you would like to make better, I am YOUR Love Spark Coach!
About Me
For people looking for love:
I help people who are looking for love. Are you divorced and wonder if you will ever find love again? Do you feel like you have been cheated on or abused and you don't feel like you can trust people more? Have you tried internet dating or the cookie isle at the grocery store and nothing seems to work? Does it feel like there is just something missing and you just can't put your finger on it? I coach men and women who are looking for love in all the wrong places.

For couples:
You have a loving relationship, that might be better. Maybe you have hit some rocky points, maybe you love each other and just feel like the spark is missing, maybe you have been together for a while and you just want to spice it up.
I have a system to help you fall in love. I have a system that works. When I work with my clients we use well proven processes, visualization and meditation to help you uncover what is stopping you from falling in love. Together, we will find the answers. You already know what they are. Yes, of course the clients who work with me fall in love, because the system I use gets to the root of the problem, which is helping my client to fall in love with themselves first and when they do, they find that falling in love with someone else becomes so much easier.
About Me:
In my own life, I had a lot of success and a lot of practice in my personal journey. I am from a military family and moved a lot, I overcame cancer, and several car accidents. I have 2 amazing adult children, I divorced and have been able to love again. Today, I live each day with great expectation of what is to come. Each day is a new day and each day I have the choice to begin again.
Call or email me today to set up your free 30 minute session with no obligation to see if we are a good fit. Call today.
Reviews
Have you worked with Caterina ? Tell your friends!
"Caterina has helped me in a way I have been looking for my whole life. She has remarkable insight and patience with me and really connects on a
spiritual level. No one has had the understanding and empathy and supportive energy she does. I thank Caterina from the bottom of my heart for everything she is doing to listen to me and help me. At this point she has my unending support and deep respect. Her understanding of my life condition is impressive beyond belief. Now I understand and truly believe Caterina is gifted. I am not ready or willing at this point to go to someone else to discuss my life story again, especially when I've made such wonderful progress with her. My experience with Caterina has been truly amazing, like no other! Thank you.
"I contacted Caterina because I needed some guidance in my life. I had been though a lot and I wanted to feel confident again. Through the time that we worked
together, she gave me techniques to help me refocus my energy. She supplied me with the tools I needed to gain my confidence back and to continue on my journey of self affirmation. She is a wonderful life coach and I would recommend her to anyone!"
"Caterina Barregar is a very insightful life coach and I am impressed by how quickly she recognized essential facts in our conversation. Through her questioning and through interesting and practical thinking concepts, surprising and new avenues opened up for me. My new attitude and vision enabled me to move forward and tackle my hurdles. I highly recommend Caterina as a life coach to anyone."
"Caterina contacted me when she knew I was having a tough time with some stressful life issues. I did not know what a life coach was until she explained it to me. I agreed to give it a try as I was struggling and willing to accept outside viewpoints. I am so glad I did!! Caterina's expertise helped me navigate through issues I didn't even know were bothering me. I was very surprised by her findings and quite pleased with her professionalism throughout the process. Thank you Caterina!"
After 25 years my relationship was at a point of being so tenuous that dealbreakers were possibly going to destroy the marriage and what could have taken a minimum of 6 sessions of intense couples therapy. In 45 minutes agreements were created that were agreeable to both parties, which allowed healing to take place in the relationship. Tools and strategies facilitated healing within one session.
Happy Saturday.
I just had to share a testimonial written for me by one of my clients. I love what I do and when my clients begin to blossom it reminds me of how powerful this work is. For some it is faster than others, but when the client is ready the transformation is unstoppable.
"Life coaching with Caterina was my first experience with coaching and I wasn't sure what to expect. Caterina's approach and style was very calm and comforting yet very effective and she very quickly managed to put me at ease. Throughout this process, I managed to learn a great deal about myself. I began to understand how my own thoughts and beliefs have paved the path I have chosen. How certain patterns have kept me from doing what I want to do. How I have kept myself from being all that I could be. So many insights...so many revelations. So much work is still required, but how empowering to know that I have the ability to shape my destiny. Now with Caterina's help I have the tools as well.
I would recommend Caterina and Imagine Life Coaching to anyone who is seeking to improve any aspect of their life. She not only has the academic qualifications but also the natural gift to help you understand you. For being a part of my spiritual journey, I thank you Caterina. Blessings."
"I met Caterina by being "in the right place at the right time" and that was my first indication that she came into my life for a reason. At that time I was struggling just to keep a seat at the back of the emotional roller coaster ride called "infertility". I had tried counselling but didn't feel I was making progress. However, after my very first session with Caterina I could feel the weight being lifted and a renewed sense of hope creeping back in. She knew immediately where I was at emotionally and physically using her natural abilities. After follow up sessions I (and others around me) noticed positive changes in my mindset and overall energy levels. Caterina has not only helped me on my infertility journey - she has helped me connect with the past, improve my relationships and career in the present and look forward to the future with hope. Caterina truly has a gift for connecting with and healing her clients in a gentle way, offering the right suggestions for action and reflection. I'm very grateful to Caterina for her help and would recommend anyone struggling with emotional or physical problems to pay her a visit - you will get more than you came for. "
I went to see Caterina, and after a session I felt very relaxed and rejuvenated. I thought Caterina was right on with some issues that I was having and she was able to help me deal with them with offering some suggestions. It was a wonderful experience.Thank you Caterina!