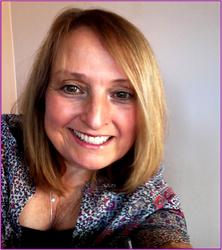 Catherine DeAngelis Toronto, Ontario
Life Coach
Master Coach Practitioner, CCF, BA Jrnl.
Break free from emotional blockages standing in the way of your potential. Catherine DeAngelis' Out of Pocket Emotions' 5-way tool is customized to fit your needs and guide you to meet goals head-on.
About Me
Catherine DeAngelis is founder of Out of Pocket Emotions programs. Her special methods of life skills training and certified master coaching experience, including a journalism background that gives her well-researched knowledge; she will ignite your passions and have you believing you can master any goal you choose in life and working at it at once.

Catherine is passionate about helping you if you are struggling to move out of the rut you feel you are in. It can be frustrating and depressing when we don't seem to be connected to our life goals, and maybe aren't even sure what those are any more. Catherine gets you to face your obstacles and works with you to coach through goal setting process to build strategies and tactics to land those goals in your personal life. She gets you to find the rhythm of your emotional pain and kicks it out of your life.
The specially developed techniques in the program, will move you toward a healthier expressive self, and encourage achievement of life goals - whatever they may be for you.
Be prepared to overcome hurdles and gain clarity to attain the goals you may or may not know you are seeking. Be enriched and help yourself start mapping a life's transformation into one you fully deserve and all within your grasp.
Reviews
Catherine has 6 reviews.
"When I changed careers and became a solopreneur, I turned to Catherine and her expertise as a life coach to guide me in clarifying my business and personal goals. She motivated me to reflect on areas of my life I had pushed aside. The coaching sessions brought about several "AHA" moments. Catherine helped me to connect-the- dots and understand how old, familiar behaviours impacted on my ability to set goals and achieve them, now, and in the future. Catherine taught me various ways to reduce the stressors in my life and refocus on living my life purposefully and mindfully. "

Eva D. Owner, Smartsizing Services, Ontario, Canada
"…she has a powerful intuition, and a gentle and comforting way about her that really heals to the depths. She is an angel and Godsend for me! Thank you so much for the work you do, it has universal impacts and I'm so grateful."

Julie C., Psychotherapist (in-training), Ontario, Canada
"…a gifted coach and is passionate about building relationships where trust and authenticity is essential. She assists clients with confidence, effectiveness and with care while in her coaching practice. She uses her skills to effect positive change through her programs to bring awareness, acceptance and change."

Patty P., Psychotherapist, Ontario, Canada
"…inspiring to work along side with at Progress Career Planning Institute. She has a natural talent and ability to make people feel at ease and comfortable. I admired her ability to find creative solutions to help people on their job search journey. Catherine is a great coach and facilitator. I would highly recommend her services."

Elizabeth S., Community Employment Specialist, Ontario, Canada
After completing a workshop A Poem in My Pocket – hosts, participants and a parent wrote: "The teen poetry program at Fairview Library was a huge success. Catherine transformed a boring meeting room into a work of art where youth could imagine and be creative. The feedback from youth after the session was amazing. Quite a few participants wanted to know when the next program would be held. Naturally, based on this positive response, we would gladly host another program by this facilitator."

Paula D., Librarian, Ontario, Canada
"'Extremely satisfied' on the overall service received from Catherine's sessions. In the way in which she dealt with meeting goals and the delivery of the content in meeting expectations."

Lisa J., Communications Executive, Ontario, Canada