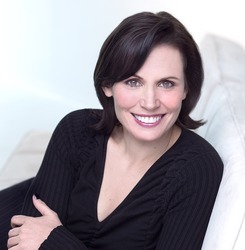 Contact Information:
Visit Website
Catherine Osborne
Life Coach, Retirement Coach, Health and Fitness Coach
Associate Certified Coach (ACC) is an introductory coaching credential issued by the International Coach Federation (ICF), the world's largest governing body for coaches.
Minimum requirements for ACC credential:
60 hours of coach specific training
10 hours of working with a mentor coach
100 hours of client coaching
8 clients
understands and abides by the ICF code of ethics
demonstrates advanced skills requirements based on the ICF coaching core competencies
BSc.(OT), CRC (certified retirement coach)
A change is about to take place. You are looking for a coach who will be a thinking partner, challenge you, help you overcome obstacles and keep you accountable as you move towards your bigger life.
About Me
Catherine is an Adler trained, ICF certified professional coach and also holds a certification from Retirement Options as a Certified Retirement Coach. With her background in healthcare, personal training, and years of practice as an Occupational Therapist, Catherine is also well suited to provide health and wellness coaching. Catherine owns and operates UpShift Coaching, a private life coaching company in Toronto.
Catherine is perhaps best known for her approachable but direct manner with her clients. She provides a safe, confidential environment where her clients feel comfortable exploring their individual challenges. Catherine aims to genuinely connect with each and every one of her clients as they work towards their goals.
Catherine brings a wealth of real-life experience to her coaching. As a mid-life woman, mother, business owner, and part-time empty-nester, Catherine is well prepared to coach people from all walks of life.
Reviews
Have you worked with Catherine? Tell your friends!
Catherine possesses that wonderful combination of empathy and professionalism which makes for a great coach. She led me along my journey of self discovery…and for that, I will be eternally thankful."
"Catherine is very professional and always made me feel comfortable. Throughout my sessions I was able to see things from different perspectives and gain valuable tools that have helped me to this day with my business and personal life. The value of what I learned exceeded my expectations. Everyone who I have referred to Catherine as a result of my experience has come out of their sessions feeling the same way."
"Thank you for helping me to open my eyes and begin living fully again."