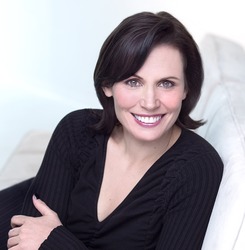 Catherine Osborne Toronto, Ontario
Life Coach, Retirement Coach, Health and Fitness Coach
BSc.(OT), CRC (certified retirement coach)
I coach people who are motivated and committed to embracing change. My ideal client wants to discover their full potential, create lasting change and work hard to produce results they desire.
About Me
My interest in coaching has evolved over time. My first introduction to coaching came as I was navigating some challenges in my own life. Initially, my goal was to work with others who were also experiencing mid-life transitions. Over time, I began to incorporate some of my healthcare and wellness background into my coaching and eventually, added a retirement specialty to the mix.
I am an Adler trained, ICF certified professional coach and I also hold a certification from Retirement Options as a Certified Retirement Coach. With my background in healthcare, personal training, and years of practice as an Occupational Therapist, I am also well suited to provide health and wellness coaching. I own and operate UpShift Coaching, a private life coaching company in Toronto.
I am perhaps best known for my approachable but direct manner with my clients. I provide a safe, confidential environment where my clients feel comfortable exploring their individual challenges. I genuinely aim to connect with each and every one of my clients as they work towards their goals.
I bring a wealth of real-life experience to my coaching. As a mid-life woman, mother, business owner, and part-time empty-nester, I am well prepared to coach people from all walks of life.
Reviews
Catherine has 5 reviews.
Catherine possesses that wonderful combination of empathy and professionalism which makes for a great coach. She led me along my journey of self discovery…and for that, I will be eternally thankful."

M.R.
"Catherine is very professional and always made me feel comfortable. Throughout my sessions I was able to see things from different perspectives and gain valuable tools that have helped me to this day with my business and personal life. The value of what I learned exceeded my expectations. Everyone who I have referred to Catherine as a result of my experience has come out of their sessions feeling the same way."

S.F.
"Thank you for helping me to open my eyes and begin living fully again."

C.R.
Thanks very much for the insight and guidance you provided me during your thought provocative retirement coaching sessions. The sessions have enabled me to better contemplate and plan for the next stage of my life.

Andrew
Your talk on retirement was very enlightening and thought provoking. Your presentation helped to remind participants of the importance of personal preparation prior to retirement. It is evident to me that with our aging population we need to turn our thinking to ways in which we can help prepare others, as well as ourselves, for a long and happy life post our working years.

Susan