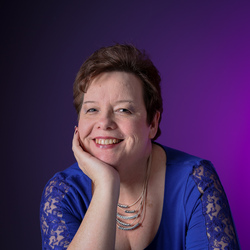 Cathy Toupin Calgary, Alberta
Life Coach, Relationship Coach, Family Coach
Ordained Minister, Certified Professional Coach from Fowler Wainwright Institute, Licensed Counsellor
In order to live your highest and best life you must be true to who you are. As a coach, I will help you begin that authentic journey to be the best you, you can be.
Details

Calgary, Alberta T3P 1B5
403-805-7044
Send Message
Gender: Female
About Me
Cathy is a graduate of the Certified Professional Coaching course with Fowler Wainwright International. Cathy is based out of Calgary, Alberta Canada where she has been living for the past twelve years. Cathy works with clients who:
* want to be authentic in their lives and their careers.
* have goals that they want to meet but need some guidance in how to do so.
* are self-motivated and ready to work to achieve all their goals and dreams.
Cathy also is an Officiant who performs wedding, christening and funeral/memorial services for couples and families. If you are someone who wants to discover your unfulfilled dreams, passions and gifts, then Cathy is the coach for you.
Reviews
Cathy has 2 reviews.
Before I met Cathy, my life felt like a struggle, with very little to look forward to each day. I was overwhelmed and drained from trying to be everything to everybody; the perfect wife, mother, daughter, sister, friend and employee. There never seemed to be enough time or energy left over to pursue my dreams, have fun or even just relax. In the first few coaching sessions, I learned how my negative thinking patterns and lack of defined priorities were holding me back. By working with Cathy, I have clarified my goals, charted a course to achieve them and developed positive tools and strategies to move forward in a focused and self-nurturing way.

As a Life Coach, Cathy exudes authenticity, warmth and genuine caring. She is like the supportive best friend who pushes you past your excuses and rationalizations. Cathy has an amazing ability to read between the lines and draw out the underlying issues that are sometimes difficult express. Her structured approach helped me to quickly and easily tackle issues head on and brought greater clarity, motivation and inspiration to my life and relationships. She challenged me to push past my limiting beliefs, opened my mind to new possibilities, and refueled my sense of purpose and passion.

Throughout the journey, Cathy never judged, but instead always encouraged and empowered me. Life feels worth living again! It is clear that Cathy's passion is to help her clients fully realize their true potential, grow brave in the face of their fears, and craft the life of their dreams. It is great to be moving ahead on my chosen life path and to know that if I stumble along the way, Cathy will be there to help me.

Mischelle V., Calgary, Alberta

Mischelle vanThiel, Calgary, Alberta
Before I met Cathy Toupin and began life coaching, I was merely existing and going" through the motions" of everyday living, believing that life was to be this predictable routine matter of working my 9-5 job and being a single mom. Cathy has supported and mentored to me to look at the glass as "half full" instead of "half empty" and that everything and anything is possible. I have begun my own business, have a stronger relationship with God and enjoy every day and appreciate my children. There is peace and joy in my life that did not exist 4 months ago and all my friends and family have noticed the difference in me. I am so grateful for Cathy's encouragement and support in this process and believe that life coaching has truly changed my life.

Christine Savoy