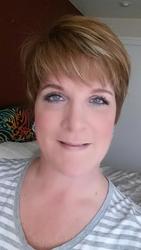 Christie Rogers Everett, Washington
Life Coach, Team Coach, Business Coach
BS, Certified Professional Coach
My passion is to see people find what it is they lost; support their journey to become what they are created to be; or to unlock potential hiding inside their souls. I coach YOU.
About Me
Do you want to be happy? Yet you are tired of being the same or tired of things not changing? Are you stuck in how you feel or where you are? It's easy to complain, stuck in how you are feeling, addicted to your pain as nothing seems to work. Ask yourself where is the truth in all of that? You know that the truth can hurt or the truth can change you it just depends on what you want the truth to do for you. If you want to be happy then get out of your way and stand in your truth. In coaching you we would develop the framework of YOUR truth.
As your coach, I will support you to be truthful with yourself, assessing where you are now and where you want to go. You will clarify what you really want, your values, and intentions. You will learn how to connect what's inside of you by overcoming those obstacles hidden in plain sight. You will become authentic and intentional to help YOU be the architect of YOUR story.
My journey to become a professional coach was not a hard and fast path and there were many times when I felt confused, fearful, overwhelmed and trapped by money and family issues while desiring something more. I was a single mom, raising two children, without a college education, working different jobs to make ends meet. I then married for the wrong reasons and my life's journey took an ill favored turn. I had another child the one true blessing to come from that marriage. Now happily married for the right reasons my TRUTH set me free which is why I am coaching today.
My coaching is faith based in the belief that the only true source in life comes from inside you. That when we are truthful to ourselves and with ourselves, that is when change happens. At Words to Life, it will be your words that produce this truth. Words are powerful and when spoken authentically and with great action can affect great change. I consider it a blessing to be a coach and to work with each client. Get out of your way and step into your truth to find your happiness.
Reviews
Christie doesn't have any reviews yet.