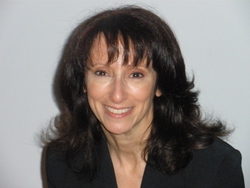 Cindy Gordon Scottsdale, Arizona
Business Coach, Entrepreneurship Coach, Executive Coach
CPA (Cdn license), Certified Professional Co-Active Coach
I work with small business owners who are struggling to scale and grow their business. If you're feeling like you're spinning your wheels and getting no where, I'm the right coach for you.
Details

Scottsdale, Arizona 85254
602-423-7670
Send Message
Visit Website
Hourly Rate: $125 to $175 US Dollars
Gender: Female
About Me
I work with seasoned business owners who are struggling to scale and grow their business. My proven process will give you clarity of what you want to achieve and the building blocks you need to accomplish your goals. We'll work together to identify your Unique Business Identity – what makes your business different from your competitors; what are you working to build; why doing this business is important to you and how to authentically grow the business based on what you really enjoy doing. When this is clear, you'll feel like you have a cause to take to others – instead of having to sell yourself.
I'll help you feel more comfortable making important decisions that need to be made. You'll stop putting off the issues that keep you up at night because you'll have the tools and resources at your fingertips to make informed decisions. It's good to rely on your gut feelings, but it's so much more reassuring if you have some data and facts to turn to trust.
Together we'll create your business roadmap – your personalized plan that will clarify and set out the tactics you'll need to put into place to grow your business. You'll be able to start each day feeling less overwhelmed by all the weeds of your business. You'll see progress and be more energized because of it. You'll wake up each morning excited to get to work.
Getting things done will be so much easier with a Personal Accountability Partner. We all have things that we hate to do. It's these areas we avoid that create the profits you want to achieve. The more you do the things you avoid, the easier they'll become. I'll be your friendly and supportive accountability partner. I'll have your back and help you get more comfortable doing what you need to do to get the results you want and deserve.
Reviews
Cindy has 5 reviews.
Cindy had great follow-up to make sure I had stay in line with the goals I had set for myself during our discussions. I would recommend Cindy to others who are looking to grow their business and need just a little more direction and accountability.

Alyson, Business Development Manager, Phoenix
I always have an unexpected and unplanned outcome with a plan for execution and accountability when working with Cindy. This is powerful!

Bruce, Owner, Phoenix
Working with Cindy helps me "see" what I need to do and holds me accountable to get it done.

Suzanne, Owner, Phoenix, AZ
Cindy's coaching gave me the confidence to take the actions necessary to land an important client - a client that was not only important to my business but was also important to helping me further a broader mission.

Jennifer, coach and consultant. Ottawa, Ontario
In a few short weeks, Cindy helped me gain much clarity on where I wanted to go with my practice. Cindy's questions steered me to think about things on a very deep, and soul searching level. I was able to open up, and get some concrete steps on moving forward as a result of her coaching and was able to pick a niche. Cindy is a dynamic, energetic, and informative coach who will move you into action.

Gina, Consultant, Toronto Ontario