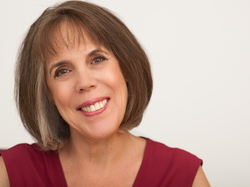 Claire Lyons Toronto, Ontario
Life Coach, Relationship Coach, Career Coach
MA, Board Certified Coach, Registered Social Worker
I coach motivated individuals who want to break the patterns in their lives that have been holding them back to achieve their true potential in life, relationships and career.
About Me
After 15 years in a successful counseling and psychotherapy practice I expanded my skills to include Life and Relationship Coaching, Career and Small Business Coaching. I love the forward moving, positive and action oriented focus of coaching, along with the insight and creativity of discovering my client's true vision for their life and helping to make it happen. It is an exciting and inspirational process! My psychology background is especially helpful in understanding my client's belief systems and mind sets that keep them from achieving their goals and we work together to create new pathways towards the vision they hold for their lives. Some of the areas I work on with my clients are: relationships, career change, work life balance, parenting, creativity, organizational skills, mindfulness, positive psychology, resilience and emotional intelligence.
In my work with professionals, my clients build improved self-esteem and confidence, emotional intelligence, executive presence and presentation, performance management, strategic thinking, stress management, negotiation skills and work life balance. My expertise around mind sets and belief systems facilitates my client's ability to positively change and manage personal and work place relationships, and develop the understanding and skills necessary to become results oriented and inspiring leaders.
Reviews
Claire doesn't have any reviews yet.