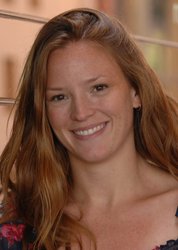 Clare Hunt New York, New York
Leadership Coach, Career Coach, Life Coach
Happiness Advantage certified coach
I help clients capitalize on their strengths and increase their self-reliance in order to achieve greater success, meaning, and happiness in their professional and personal lives.
Details

New York, New York 10014
Gender: Female
About Me
I am a passionate coach who helps ambitious people who believe they can do great work but haven't figured out how to do it yet.
Expertise
* PROFESSIONAL DEVELOPMENT: Solving business or leadership problems, managing difficult situations and relationships, eliminating self-limiting habits
* HAPPINESS: Implementing positive psychology principles to increase your day-to-day happiness. I am one of 6 Happiness Advantage certified coaches.
* PERSONAL GROWTH AND CHANGE: Understanding and taking advantage of your brain and the power of habit, mining your personal experiences
* TIME / ENERGY MANAGEMENT: Creating and reinforcing healthy habits that give you the energy you need to succeed – in and out of work
* ADD/ADHD COACHING: I have ADHD. Diagnosed as an adult, I have undergone major self-discovery and changes with the help of an ADD coach. I understand what you are going through, and nothing would fulfill me more than to help you build confidence and take control of your life
Strengths
My clients tell me that my greatest strengths lie in my ability to build trust, to balance grace and wisdom in supporting my clients, and to help them derive insights and provide them with accountability as they take action. I also integrate the latest positive psychology, wellness, productivity, energy management, and neuroscience research into my coaching (with clients who find this appealing).
I am undergoing my year-long coach certification training through the Coaches Training Institute (CTI). I have taken positive psychology, meditation, interpersonal dynamics, emotional intelligence, wellness classes at Stanford.
Previous experience
Strategy consulting (Bain & Company, Boston, London)
International development (TechnoServe, Swaziland)
Social enterprise (KOMAZA, Kenya)
Impact investing (Acumen Fund, NYC)
Education
Stanford University, MBA (with public management cert.)
Princeton University, BA (international politics)
Reviews
Clare has 5 reviews.
Clare Hunt has been one of the most instrumental people in shaping my personal and professional development at the Stanford GSB, as a friend, classmate and mentor/coach. She has an uncanny ability balance wisdom and grace in her feedback and coaching style, and she is one of the most genuine people I know. The difference between her and other coaches I have seen is that she truly cares about everyone she meets and has the emotional intelligence to dig deeper beyond the surface as a result. Clare is phenomenal and I owe her more than I can say!

Janet, Venture Capitalist
Clare has been my coach for the last few months and I have LOVED the experience! I would unequivocally recommend her to young, entrepreneurial professionals who realize that work and life are intimately connected. After all, we can only pour from our cup if it's full, right? Clare understands how to help us fill our cups so we can unleash our potential – both in our personal and professional lives.

Clare came into my life at a point of remarkable transition. Graduating from business school and coming to terms with a number of personal events, I have worked closely with Clare every other week both in-person and now by phone/skype. She has been a consistent force to dry tears, help me understand my challenges, create steps to build gratitude and forgiveness in my life, and to outline my vision for my life. She's helped me develop greater self-awareness, resiliency and optimism. It's already paying dividends in my relationships, work and personal sense of well-being.

In my view, Clare's approach is different than other coaches in two distinct ways. First, she has studied and deeply understands "happiness" as a concept. Her robust academic training in this field and passion for underlying not only happiness, but how it is created, makes her a strong partner in developing personal and professional happiness. She's attended conferences, read extensively, worked with experts in the field, and taken courses focused on how to make individuals and organizations happier. I've loved understanding happiness as a concept in my own life and tactically working to become even happier. Second, Clare takes a "carrot" rather than "stick" approach to coaching. I get the sense she really cares about my well-being, and she uses thoughtful questions and exercises to help me come to my own realizations. As an A-type personality, she's truly shown me a different way to personal growth – something from which I think many high achievers would benefit! She is very tactical once we've reached a realization together, and thus I find myself making immense progress in-between our sessions working on the "next steps" we put together. She's truly unique in her positive approach.

If I had to describe Clare's style, I'd say it's supportive, caring, rooted in psychological and organizational research, inquisitive, thoughtful, fully-engaged, personalized, confidential, and progress-focused. She listens carefully to understand your goals and customize a program for each person she's coaching. When you're in a session, she makes you feel like you're the only person in the world and that your problems are the largest problems one could imagine tackling. This creates a comfortable environment to take risks and grow.

I feel lucky to be one of the people Clare coaches on a regular basis, as she's coached nearly 100 people while at Stanford, and has had a significant impact on most of us. I'm happy to talk to anyone interested in learning more about Clare as a coach.

Elizabeth, Consultant at Bain & Company
I have worked with Clare on a weekly basis this past year as a fellow classmate at the Stanford Graduate School of Business (GSB).

During my first year of business school, I found myself struggling with confidence-related issues and feeling overwhelmed. Although GSB highlighted the importance of self-confidence as central to executive success, it was an issue I struggled with in the midst of such an extraordinarily talented and experienced group of classmates. Although this is not necessarily an uncommon feeling at Stanford, I was determined to confront and address these feelings prior to completing my education there.

Clare helped me talk through my inner doubts, identify their source, and free myself from the things that were holding me back. We worked over the course of this past year to boost my confidence and improve my ability to communicate with greater impact and influence.

Clare's approach to coaching worked very well for me. She did not simply rely on prescribed solutions, but rather designed a very personalized approach. In my view, Clare's greatest strength as a coach is her skill at empathetic inquiry. She helped me gain an intrapersonal awareness and challenged me to question the assumptions and mental models I previously held. Clare's coaching helped me to gain the perspective and focus I needed to be successful in attaining my goals. I put these lessons into practice in a variety of areas of my life, including job interviews, presentations, and daily communications, and saw significant and immediate improvement.

Clare is extremely passionate and invested in the success of those she works with. She provided great support and encouragement, while at the same time holding me accountable to take the consistent actions necessary to achieve the progress I desired. As a result of working with Clare, I am leaving business school with much greater self-awareness and self-confidence, as well as a toolkit for continued growth.

Jacquelyn, Manager at global tech company
Clare began coaching me on a weekly basis in the spring of 2011. Clare is a caring, supportive, intelligent, practical, creative, and fun coach. Clare helped me to reach my personal goals around health and fitness through supportive listening, inquiry, and holding me accountable. Clare also helped me to make challenging career-related decisions. She gave me the confidence to take the difficult but exciting route rather than the safe but disappointing route. I would recommend Clare as a coach for anyone looking for support in achieving personal or professional goals.

Gail, management consultant
Whenever I approach a personal or professional challenge, my first thought is not "what should I do?"...it's "How would Clare coach me through this?" Next, I usually pick up the phone and call her.

Clare has been my life coach and well-being consultant for over two years. She is a veritable treasure chest of the latest happiness, productivity, sleep, nutrition, exercise and personal realization research. During our coaching sessions, I am amazed by the power of her inquiry and the way she tactfully guides me to solutions without judgement, on my own terms.

For example, Clare has provided strategies to improve my sleep (I now sleep 8 hours per night vs. 4 hours per night a year ago), and she helped me transition from a career in finance to a career in fitness.

Her passion is contagious- I have never seen someone get so excited about the latest gadget or breakthrough in productivity principles.

Another unexpected benefit, is how much her coaching has rubbed off on me and extended to how I interact with others. I have become a better manager, partner and friend by adopting her style of listening and guidance.

As an athlete, I've always worked with Coaches, but didn't understand the value of investing in my whole self until working with Clare. Clare has given me the rare space to think about my vision for my life's work and purpose. She has empowered me to think through challenges with nuance, empathy and grace, and she has brought out my best self (still a work in progress!)

Erin S, Manager, Professional sports equipment manufacturer
The Smart Way To Find A Coach
Only Noomii has thousands of life coaches and business coaches in hundreds of cities
1 Describe Your Goals
Tell us what you want to achieve through coaching
2 Get Matched
We send you 1 to 3 compatible coaches
3 Free Consultations
Consult with your matches and find the best fit for you
4 Hire Your Coach
Start coaching and making progress on your goals!
Find My Ideal Coach Now