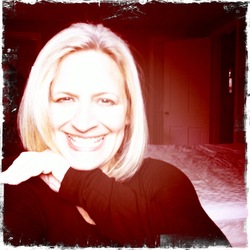 Contact Information:
Connie Cusick
Business Coach, Entrepreneurship Coach, Life Coach
BS, NYU Coaching Certification
My ideal client is someone whats to take their business or their life to the next level. I motivate my clients to use their strengths, set goals and take action. Everyone benefits from Coaching!
About Me
Connie Cusick is an avid entrepreneur who has launched several successful businesses in the last 10 years. Her tell it like it is business advice and fearless drive has made her one of the leading go to people for entrepreneurs who want to live Smart, Rich and Inspiring!
Reviews
Have you worked with Connie? Tell your friends!
Connie is one of the most optimistic, positive and creative individuals I know. Despite whatever challenges she may face, she always finds a solution and approaches situations with determination and enthusiasm. Connie will make you feel like a million bucks! She will give you the confidence to believe in yourself and will always encourage you to explore and try new things. She is incredibly resourceful and talented. Bevin Gove, CEO of GO-PR, LLC
Connie Cusick Can Work for You! It can be a challenge to go through life with a very creative mind. Ideas get tangled up with direction and motivation and often results in confusion. Working with a Business Coach has enabled me to sort through these chaotic thoughts and to reach real life goals. Connie assisted me with taking ideas and making them happen. Through her guidance and coaching I was able to determine whether or not I wanted to make a life altering career change. Thanks to Connie, I have concluded that pursuing a life long dream of design is something that I have wanted for many years, but was too afraid to pursue. She helped me progress through steps to determine if this was the right path for me. She assisted me with developing the confidence that I so desperately needed to take that first step to a new dream. Coaching helped me focus my thoughts to determine if my life needed change. Connie Cusick challenged me in thinking outside the box. Lori Kubach, CEO Fleur de Lis Design
Connie is a fabulous Business Coach and a great friend! She has helped me tremendously with managing my business, family and all the other hurdles life throws at you! She has been invaluable in helping me to set my priorities and focus on the aspects of my business that I enjoy. Her creative and positive nature is infectious. She helps you bring out the best in yourself!!! CEO, Charlie and Grace, LLC
"Connie's relentless energy and creative insight are unmatched. Her constant pursuit of the right solution, the right design and the right strategy allow her to push through any challenge as well as create success where others were unable to do so. In addition she is a pleasure to work with. Laughter, wit and intelligence are always part of every conversation and interaction
"Connie's sales & marketing abilities are second to none. She is smart, witty, engaging and a sharp business professional. Always enthusiatic with a smile on her face! Connie has been a part of my network both personally and professionally for over 30 years and I've never once been dissappointed - and neither will you! Dawn-Deputy Poe, Remax of Indiana
"As one of Connie's instructors at NYU, I found her to have a natural ability as a coach. If you're looking for a coach, definitely give Connie a try!" June 2, 2009
Sharon Good, Adjunct Instructor, New York University,
"I would recommend Connie Cusick as a life coach to anyone in need of inspiration, initiative and positive energy. I have worked with her for several years now and value her expertise and friendship. Ana Dolan, CEO, Invitations by Ana
"Who couldn't use a personal cheerleader? She takes a good idea, throws in some dynamic enthusiasm and leaves you feeling like a million bucks. Two thumbs up for Connie Cusick!"