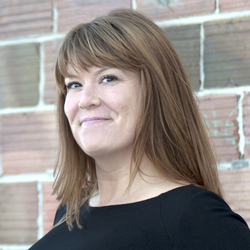 Cynthia Gunsinger Vancouver, British Columbia
Entrepreneurship Coach, Business Coach, Life Coach
BA, BEd, CPCC
I coach entrepreneurs and adventurers who constantly push boundaries plan for their business in a way that is as creative they are and win the mind game along the way.
Details

Vancouver, British Columbia V6B2P6
888.755.0455
Visit Website
Hourly Rate: $150 Canadian Dollars
Gender: Female
About Me
Cynthia Gunsinger is the adventurer, artist and creative force behind GunsingerCoaching. Her signature blend of curiosity, crayons and dirt-honest truth inspires clients to find and live their art – their best, most creative, joy full work.
Are you neglecting planning in your business because the thought of following the typical process sucks the life out of you, is uninspiring and boring, and seems like just a pack of lies you tell your banker?
Do you have all the information but you don't want to look at it because it's dry and horrible?
You need a way to plan for your business that is as creative and boundary-pushing as you are. You need a plan you keep coming back to, and building on, and one that actually makes sense to you.
Are you in a cubicle, and want to get out of it, have a business idea but are not sure how to bring it to life - and every business planning template seems to suck the life out of your idea - so you do nothing?
Do you have a crazy and amazing adventure dream that won't leave you alone - but you can't figure out how to make it happen without completely blowing up your life?
If that is the case, connect with me for a compelling, actionable, resonant coaching experience that will get you planning in a way that takes all of your creative, beautiful, wild dreams and ideas into your business and planning.
Along the way, I will help you win the mind game that's really the hardest part of creating a boundary-pushing plan.
Reviews
Cynthia has 3 reviews.
I can't say enough positive things about my working relationship with Cynthia Gunsinger. I began looking for a creative coach when I started writing my first book The Handmade Marketplace. I interviewed several people and have never looked back on my decision to go with Cynthia. The enthusiasm she brought with her as my creative coach is what kept me going on days when I felt my own creativity was low. She is kind and gentle and yet her ability to be tough when I needed her to be served both me and my project. I highly recommend her and would work with her again in a heartbeat.

Kari Chapin Nixon - author "The Handmade Marketplace"
Cynthia is a talented young coach who brings years of experience in the corporate world. I found her approach to be personable, motivating, inspiring and enriching. She really brings in alot of personal experience and I loved her references to inspiring books, authors and other mentors to assist me in visualizing where I saw myself heading with my personal and business visions. Her style is very casual, open and I immediately felt at ease. I have worked with coaches many years her senior and enjoyed her modern current approach which really was a breath of fresh air! Thank you for your inspiration and support with my vision!

Alexandra Leikermoser - Founder Yogagurl
Cynthia has been coaching me for about half a year and she is always professional and confident. She never gave up on me: in all the situations I brought to coaching, we were always able to find the right approach to help me to find a way to deal with it. Coaching with Cynthia has helped me gradually improve my self-confidence and now I have much more peace of mind. Thank you Cynthia, I appreciate your help.

Ella Barak - Senior Developer