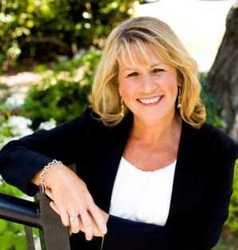 Cynthia Roney Vancouver, British Columbia
Executive Coach, Business Coach, Leadership Coach
CEC- Certified Executive Coach (Royal Roads University)
Executive Coach works with C-suite executives, Board Directors, management teams, business owners & high potential individuals, especially women executives and business owners. Results-driven!
Details

Vancouver, British Columbia V6M 1P2
604-916-6541
Send Message
Visit Website
Hourly Rate: $300 to $500 Canadian Dollars
Gender: Female
About Me
Cynthia Roney is an experienced public company biotech CEO with 25 years executive & business experience including CEO & President (public and private companies), Board Director, VP Business Development, VP Marketing and Sales. She is experienced working in large corporations as well as early-stage start-ups. Her industry experience focused on medical devices, biotech and life sciences. Among her accomplishments, Cynthia raised $55M and led her company through full medical device commercialization from concept drawing, engineering development, international clinical trials and US FDA PMA approval to global market launch.
In 2009, Cynthia founded Executive Passage to provide results-driven executive & business coaching, strategic facilitation and leadership development to Executives, Board Directors, Business Owners and High Potential Individuals. Primary client markets include Professional Service Firms, Healthcare Professional Executives, Construction & Real Estate Companies, Fast Growing & High Tech Companies, and High Potential Women.
Cynthia is a Certified Executive Coach (CEC), Professional Certified Coach (PCC), Business Coach and Leadership Business Skills Facilitator for Global Knowledge, the world leader in business and leadership training. Cynthia is Event Chair YWCA Metro Vancouver Women of Distinction Awards and has served as a CEO mentor for BC Excels (LifeSciences BC). She is coach/facilitator for the FWE-Forum for Women Entrepreneurs, WXN-Women's Executive Network, Minerva Foundation, PWN-Professional Women's Network and CBDC-Canadian Board Diversity Council 'Get on Board' program.
Cynthia leads an active family life with her husband of 29 years Michael and their 3 grown children (sons Connor 24 and Brandon 22 and daughter Taylor 20). Cynthia is a passionate equestrian and former owner of an international showjumper/dressage horse. Cynthia is also an accomplished long distance runner with 4 marathons completed and more to come!
Reviews
Cynthia has 4 reviews.
This woman goes beyond and above at anything she touched! I am a huge fan of everything Cynthia stands for! Yes that is a bold statement, but she is that great! A coach & mentor in life and business, she had helped me build a career and business filled with values that attract other quality individuals to work on a common project to make life better for one another! Words can't express my gratitude for having her in my life!

Malene Grotrian, Founder Malene Grotrian Designs, Vancouver www.malenegrotrian.com
I will never forget the first time I met Cynthia. We were at the Forum for Women Entrepreneurs, and she was chairing the meeting. Everyone was bringing up their business issues and Cynthia, within less than one minute and without missing a beat, could identify the root of the issue and coach these people (all 12 of them) in the right direction. I was amazed. I had to get to know who this brilliant woman was. I began attending some of Cynthia's events, and met over twenty people who had been coached by Cynthia, men and women. Some of these people had had their business for many years, others were getting started, but all praised Cynthia and described in detail how much she helped each one of them either be more successful or, in certain cases, save their businesses. I have also personally discussed my own business with Cynthia and found her to be incredibly insightful. She is the only business coach I would recommend to anyone. She has an incredible amount of experience, and a personality you can't help but fall in love with.

Natacha Beim, Founder & CEO, CEFA, Vancouver www.cefa.ca
I first met Cynthia in her capacity as CEO of a biotech firm. I recently needed help and advice on some business ideas and reached out for her counsel & advice. Cynthia generously responded providing guidance in a thoughtful, considered & practical way. For me, it was like seeing a clear path in the forest, and knowing it is the right way to proceed. It was the affirmation and assurance I needed and it has provided the tools to sharpen my focus, gather the right information, use my creativity & engage my efforts fully. Cynthia is the mark of not only a great mentor and coach, she has the experience & empathy to guide you to where you want to go.

Bob Manfield, Principal at DRM Services, Vancouver
Cynthia Roney is a strategic, masterful executive coach who manages to get results for her clients. Her expert ability to see beyond the obvious blocks and support people to take action creates success for her business clients. Cynthia is a powerhouse who is very fun and creative to work with. I highly recommend Cynthia Roney as an executive coach.

Deb Little, PCC, Career & Student Success Coach