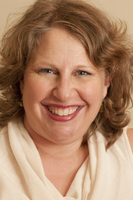 Contact Information:
Debra Woog
Career Coach, Business Coach, Entrepreneurship Coach
BA, MBA, Professional Coach
I partner with leaders, experts, consultants, and other creative professionals who deliver services based on their knowledge and know-how to achieve career transition, balance and/or business growth.
About Me
My name is Debra A. Woog (pronounced like Vogue magazine).
I coach smart, sensitive professionals to achieve their unique definitions of success with prosperity-enhancing communications, technology, operations and personal best practices. As a result, my clients shift from overwhelmed and time-crunched to experiencing more prosperity, joy and ease, in their work and personal lives.
With twenty years of professional experience, a thriving small business, and two elementary-age kids, I know first hand how challenging it can be to lead a fulfilling career and also be a healthy, present family member and friend. Based on my personal commitment to make a positive impact on others by living my purpose and passions in accordance with my priorities, I created the Brilliance-Based Businesswoman's Success System™. I stand for all my clients prospering by leading purposeful, passionate lives and careers, in joyful alignment with their priorities.
I earned my B.A. in Psychology and American Studies from Wellesley College and my MBA from the MIT Sloan School of Management. I studied coaching with Madeleine Homan Blanchard, a founder of Coach University and the International Coach Federation.
I welcome the opportunity to speak with you to explore how the Brilliance-Based Businesswoman's Success System™ - through one-on-one coaching, group coaching, or the low cost, high value Independent Study Program - can make a powerful difference for you.
Reviews
Have you worked with Debra? Tell your friends!
The impact of Debra's coaching reaches far beyond our sessions, carrying me through weeks and months with the clarity and confidence that I have the most important action items on my to-do list and I can let the rest go.
She is an incredible resource and support for an entrepreneur, and an absolute pleasure to work with
Debra Woog has been my business coach and she is phenomenal. She's helped me to manage my virtual staff, restructure my business so that I'm only doing the tasks that I love to do and am happy doing, and communicate effectively with my staff!
I had this major, major shift as a result of your program.Since I've let go of certain expectations I had of myself, now I feel I have a better relationship with time. I see time as more precious now. I protect it and my schedule more than I did before, instead of allowing things to interfere, instead of allowing intrusions. It's actually making me feel like I am in more of a power position. I get to choose what comes onto my calendar. I get to choose what I do with my day. I have to say, it was one of the biggest shifts I have made this year. It was quite profound.
You have a hardcore, evidence-based business background that I, as a lawyer, am really attracted to. You have that combined with all of your expertise in mindset stuff. You just care so much that I could not resist that combination to work with you.
One of your many tools let me so easily plug in all of the factors that we need to see if we're on track with our money. This tool now, going forward, really gives me the confidence that (A) yes, the income projections that I have for this year are realistic, and (B) I can take this to my accountant when we go over my tax stuff. That's just the example of what lets all of us who work with you skyrocket our way to success. That one tool took a lot of stress off me. Thank you!
Debra has advised me many times in my career as I've considered positions at various companies. Her advise is always logical and full of common sense. She has a way of making her clients feel at ease and will go the extra mile to ensure that whatever your next career milestone might be you are ready to be your best.
As a coach and business advisor, Debra is a strategic listener and advisor. Her personable approach makes a big difference in helping me come up with smart solutions for my business.
Debra is extraordinarily empathetic, which makes her an insightful and intuitive counselor to individuals and companies. She's also a tireless worker, with deep knowledge of all aspects of organizational behavior -- business, psychological, legal, and otherwise. At Cambridge Incubator, Debra played a key role in shaping our culture, managing rapid growth, and mediating significant disputes. I enjoyed working with her -- and learned a lot along the way
Working with Debra Woog has truly heightened my business. She has helped me achieve my goals which has increased my client base and has helped me format a truly wonderful team for Virtual Bookkeeping. Not only has she helped in the growth of my business but personally as well. She helps me keep on track with my personal goals. She is wonderful to work with, she has an amazing personality and very easy to talk too. I would recommend Debra to anyone as a part of their team for business and their personal lives. She has certainly changed mine and motivated me to achieve my potential.
Debra guided me through the process of recognizing my accomplishments, interests, skills and talents in a safe and supportive environment. Each session of her Brilliance-Based Businesswomen's Salon was structured to build upon what I'd learned and allowed me to share my experiences with other entrepreneurial women. It was an amazing journey that helped me to view life through a new 'lens' and gain practical tools that allow me to live my Brilliance by saving time and energy to do the things I want to do.