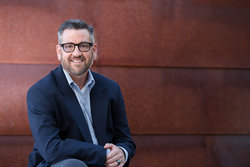 Dennis Tyrrell Phoenix, Arizona
Executive Coach, Career Coach, Life Coach
NLP Master Practitioner, NLP Coach
I coach executives, business owners, and high powered professionals looking to maximize their performance, take their career to the next level, or move from a life of success to significance.
About Me
I am a professional life, executive, and career coach who has spent 15+ years helping high powered professionals maximize their strengths, reach their potential, and achieve their goals. I began my coaching career working exclusively with high ranking police, fire, and public safety officials looking to improve their leadership skills, and take their career & overall quality of life to the next level. After completing my career as an executive fire chief, I dedicated my life and coaching practice to empowering other professionals to move from a life of success to significance and ultimately help them create the life they want to live.
After completing my master's degree in professional counseling and working as a counselor, I quickly became disillusioned with counseling and therapy in general as it centered around the past and offered no real solutions for people to move forward. Being a goal oriented, outcome driven person, the coaching process and NLP resonated with me personally and professionally. I have since left counseling and focus solely on coaching, as it's empowering and future-focused. I enhanced my coaching skills by completing the NLP practitioner, master practitioner, and life coach certification programs.
I currently reside in Phoenix, AZ with my wife of 26 years, April. Together, we have two adult sons and are currently raising two Pug puppies. In my free time, I enjoy hiking, biking, rowing, travel, and am an avid yoga practitioner. I'm also a pretty decent organic chef!
If you're looking for a coach that's overcome the challenges of being a high powered professional; rest assured, I've been in your shoes and can help you thrive personally & professionally as I have done myself.
I currently offer individual and group coaching sessions as well as NLP based corporate training. I am available for sessions via Skype, telephone, and in person (contact for details).
Reviews
Dennis has 4 reviews.
Dennis is the real deal! He has a vast skill set that can help someone break through in their business and life. I have really enjoyed working with him and would highly recommend him to others. Thanks DT!

Ben K, Entrepreneur, CO
"I have been working with Dennis for over a month now and I'm truly impressed with his coaching. He is very knowledgeable, professional and goes out of his way to help. I see my life changing for the better right in front of my eyes, and I now know that the opportunities are unlimited. I honestly couldn't have asked for a better coach! Thanks for all you do Dennis!"

Iga O, Business Owner, CA
"Great follow up and great input. He is just a coach should be...helpful and strict!"

Gary K, Attorney, IL
"Dennis has helped tremendously with guidance and support. I would and do recommend him for anyone looking for that extra insight."

Julie M, Business Owner, CO