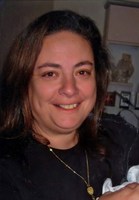 Contact Information:
(480)433-2800
Visit Website
Dina Schulsinger
Relationship Coach, Family Coach, Life Coach
MS, M.Ed., CFC The answer for all your relationship disputes.
Do you want to stop the screaming & fighting that leaves you feeling angry, sad, hurt & lonely? Do you want to return to when spending time together was enjoyable? I will help you do just that!
About Me
All you want to do is get through a meal without fighting. You want the constant noise of her nagging voice to stop. You want to feel listened to, appreciated, and not ignored. You want to be first in your spouse's world not last. Even the dog gets attention before you. What happened to the person you married and fell in love with?
You almost dread your child coming home from school for round 23 of the screaming, fighting, and door slamming. You spend all day working and are tired of having to police the children from their constant fighting, grabbing, and screaming.
I CAN HELP!
As a certified family coach, I hold both a Masters Degree in Marriage & Family Therapy and in Education. Currently I am in a PhD program in Advanced Studies of Human Behavior. As a happily married wife of 23 years, the mother of a daughter with special needs, a son with a gifted IQ, and a volunteer as a state advocate working with abused and neglected children, I have the knowledge, the practice, and the sensitivity to assist families come together and develop the necessary coping skills to work through the unexpected. My experience is working with families, couples, and individuals just like you through various life's obstacles facilitating an opportunity for you to overcome presenting challenges.
I offer my clients a strong, yet caring and nurturing relationship coach that will help you attain the relationship you desire with your spouse, your children, your siblings, your friends, your in-laws, and co-workers. If you are ready to put in the effort, I am the coach that will stay by your side to help you make it happen.
I am committed to helping you rebuild your relationship. I BELIEVE your relationship IS worth saving. Call Me.
Reviews
Have you worked with Dina? Tell your friends!
Dina saved our marriage when I didn't think it was possible. After 38 years of marriage I found out my husband had been cheating on me. I was angry and embarrassed. How could I have been so stupid? My daughter coerced me in to getting help and talking with someone. I am so glad she did. Dina helped us put the pieces back together again. Today I can say that I am happily married to my friend. We not only enjoy spending time together but have developed a mutual trust and respect for one another. I can not say enough about Dina or thank her enough. Bless you.
Marriage under normal circumstances can be hard. Children often add to the mix. However, balancing a marriage and family when one has a special needs child brings with it its own obstacles. Raven and I were always tired. We were good parents that at the end of the day had nothing left to give each other. For the past five years we had stayed together only because of the children. One day I realized that I wanted more and that my wife deserved more as well. When I sought out help to give me the strength to leave and not feel guilty Dina helped us put our family back together. She taught my wife and I ways to balance our careers and family while still meeting our own needs. As a parent with a daughter with special needs herself, Dina understood the unique obstacles that we faced and gave us the tools to overcome them. She helped us deal with our feelings of guilt and now look forward each week to us time. Thank you for saving not only my marriage but also my family.
I was looking for that man I had married 18 years ago. I wanted to once again be with someone who wanted to be with me. Dina helped us achieve just that. Even when we weren't sure we would make it Dina stood by us helping us understand the inner needs we were looking to fill. Thanks to Dina, our relationship is stronger then ever. We enjoy spending time together and look forward to meeting each other's needs not just our own. Thank you for everything.
Dina helped me gain the strength and independence to leave my abusive husband of 20 years. She helped me feel good about myself and my other relationships. I realized I had a lot to offer especially my daughter who was learning the wrong message at home. Together she has helped my daughter and I understand the abuse and the importance of not being a victim. As the two of us start our new life together we are ready to find and welcome a healthy love.