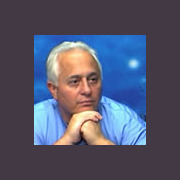 Contact Information:
Hu Dalconzo
Life Coach, Family Coach, Leadership Coach
BA, AADP
HLC's subjective diagnostic exercises are used to quickly determine your most important self-help objectives. Then once determined, HLC's certified life coaches will use this information to customize your curriculum to help you quickly achieve your self-h
About Me
Certified Life Coach Hu Dalconzo has over 25,000 hours of Life Coaching experience and is the founder of Holistic Learning Center. Hu's decades of research based on the most profound self-help authors and teachers lead him to develop the HuMethod, a professional training system that will help you to quickly achieve your self-help goals and measure your progress. Hu will study your unique case history so that he can co-create a mastery formula designed specifically for you, to help you achieve your self-help objectives as quickly as humanly possible.
Reviews
Have you worked with Hu? Tell your friends!
Hu doesn't have any reviews yet.