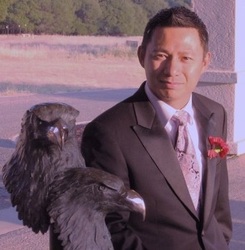 Contact Information:
Jack Kha
Life Coach, Spirituality Coach, Entrepreneurship Coach
BA, certified life coach, certified hypnotherapist, certified
Individuals who are wanting to take their business or personal life to the next level of success. Professionals/entrepreneurs
About Me
Jack is a Certified Life Coach, Certified Hypnotherapist and Reiki Master. Jack utilizes a wide range of skills and tools to help his clients set goals, gain more confidence, remove negative beliefs and fears in order for them to be more satisfied and successful.
Jack's rates are based on per session, rather than per hour. And each session can take from 1.5-3hrs long, if need be, with no additional charge. Contact Jack for Free Consultation
Reviews
Have you worked with Jack? Tell your friends!
"Wow! What can I say. Jack is great at what he does. Not only is he very knowledgeable, but very passionate. Jack truly cares about his clients. He'll take the time to help and he takes great pride and joy from knowing that he's helping people. To this day, I still keep in touch with Jack & I would most definitely recommend his services as he is very professional and knowledgeable individual that I trust and respect very much. Good luck in your journey! ...Thank You!" Jorge B.
"Thanks so much Jack, I felt so wonderful after my session yesterday, I had so much positive energy running through me. I ran into a friend in the hallway and she said " WOW you look so good, whats different about you?" It was just a really great feeling. I am very much looking forward to our next session." Melissa N.