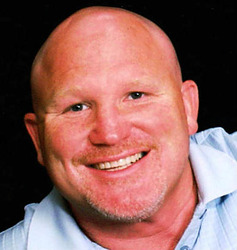 Contact Information:
877.822.6946
Visit Website
James A Smith
Life Coach, Performance Coach, Relationship Coach
My client is either stuck or feels scattered and pulled in too many directions. I specialize in addictions, depression, confidence, purpose, anger, self-image, goal achievement, and accountability.
About Me
No longer a member here - I'm at facebook/IWasBornToWin
As a small guy from a small home town, I had very low self-confidence. I used to live life from the outside in rather than the inside out. I reversed it, the hard way! Now I teach others how I did it, and how to avoid the hard way. My public speaking and direct sales training to more than 5000 people, face to face, have allowed me to effectively communicate with individuals.
I, personally, have been a student of what I coach. It has made a profound difference in my life. I've always been pretty good at avoiding most troubles in life, except…temptation! As a matter of fact, the only thing I've ever been addicted to is…more. Perhaps you know someone like this? All joking aside, it was only a few years ago when I struggled with many destructive addictions. I didn't like myself or who I had become. I didn't like where I had been or where I was headed. Today, I am completely free from all of those addictions and poisons! More importantly, I am free from the poor self-image I had of myself. As you might expect, I am more excited about life than I've ever been. Or, as we say back home, I'm happier than a thrown back catfish!
The treatment plan that worked for me is what I coach today. Maybe you've never struggled with a specific addiction. Maybe there are just a few areas of your life that you would like to improve upon. Maybe you're just looking for ideas. This is not a "one size fits all" plan. It has the flexibility to offer insight on areas that are specific to your life.
Reviews
Have you worked with James A? Tell your friends!
James,I feel like you are my personal cheerleader in life. You are a great listener; like the rest of the world just goes away while you are listening to me and coaching me. I know that there is not a judgemental bone in your body. I could tell you anything I have ever done or thought and I know you do not judge me. Yet at the same time you are very honest and hold me accountable. I have gained a lot of needed confidence through your coaching and techniques.I am really looking forward to us focusing on my purpose in life next.Thanks for feeding me daily with your encouragement & cheering me on!
I just wanted to give an update on my life coaching with James. In a previous testimony I was battling trying to stay positive and enjoying my life. Well the reason I was even struggling with this was I was in a relationship with a man I was not happy with. But with my low self esteem and my fear of being alone, I continued to be with him. But through counseling I realized that there will be pain leaving a man I love but it will be worth it in the end.
But the other day I found myself praying "Lord get me through this lonely weekend-so I'm not tempted to speak to (my ex)" It was a weekend full of family and friends and a night of guidance with James that I did not plan. My prayer was answered.James has me focusing on the outcome, my future, my reward for all this pain....a better way of life for me.