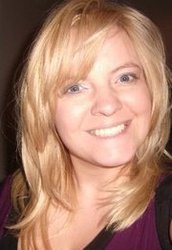 Jami McDonald Chandler, Arizona
Life Coach, Relationship Coach, Leadership Coach
Certified Master NLP Practitioner, Certified Life Coach, Certified Hypnotherapist, Certified Confidence Coach, Certified Law of Attraction Coach
Clients who are looking for empowerment, organization and want to transform their lives professionally and personally.
About Me
I work with clients to help empower and transform their lives, futures, relationships, and careers. I have over a decade of experience coaching people professionally and personally. My coaching career started as a leadership development coach and manager for T-Mobile and At&t. I helped develop people to meet their performance and career goals.
I acquired my hypnotherapist, life coach, confidence coach, master NLP practitioner, and reiki master certificates and have been trained in strategic relationship, leadership development, and development and business success coaching.
My typical clients are small business owners, people who wish to better their careers and work performance, people looking to improve their relationships, and anyone looking to improve their life plan, organization, and time management.
Reviews
Jami doesn't have any reviews yet.