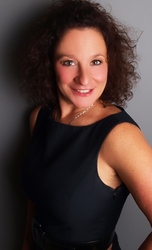 Janet Logan Flanders, New Jersey
Career Coach, Business Coach, Health and Fitness Coach
I coach women and men to align their career & business and health & wellness goals with the life they want to live. I help my clients burst through obstacles and create a real life goal plan!
About Me
Career & Business and Health & Wellness Coaching are always intertwined. Most of my clients come to me initially for Career/Business goals, yet inevitably we weave Health/Fitness into their coaching program.
If you have these concerns about Career & Business:
• Your job isn't fulfilling or doesn't fit you anymore.
• You've been a stay-at-home mom and not sure how to get back into the 'work world'.
• You graduated, but haven't been able to get an interview and/or offer.
I can help, I use my extensive background in Human Resources to work with my clients to figure out what they want to do next, navigate the job search process, write professional resumes, practice interviewing and network for the job offer.

If you have these questions about Health & Wellness:
• Wonder what happened to your energy level?
• How can you lower stress levels and sleep through the night?
• Would you like a fitness program designed for your level?
• What about issues relating to mammograms, biopsies or breast cancer surgery?
I'd like to introduce myself as an inspiration and source of support. I have personal experience in all of these areas and am driven to helping other people for guidance, strength and encouragement.
In addition to being a Certified Life Coach, I'm also a Certified Personal Trainer and Pink Ribbon Program Exercise Specialist.
My coaching approach:
• Together, we determine with great specificity your short and long-term goals.
• We create the strategic plan including the when, where, what and how to attain them.
• I hold you accountable and keep you on track every step of the way for achievement.
Regardless of your age, years of experience or gender, coaching with me will provide you with:
• Increased self-confidence.
• My genuine concern and an enthusiastic spirit which provides empowering support for positive results.
• My 100% commitment and dedication through the coaching process.
Ready to see if coaching is for you? Contact me for a free consultation!
Reviews
Janet doesn't have any reviews yet.