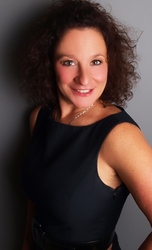 Janet Logan Flanders, New Jersey
Career Coach, Business Coach, Entrepreneurship Coach
I coach ambitious, successful people to align their career and business with the life they want to live.
Details

Flanders, New Jersey 07836
9738768572
Visit Website
Gender: Female
About Me
Do you have any of these concerns?

■You can't stand your job, but you're afraid you won't be able to find something new that you'll love?
■You lost your job and haven't been able to find employment that replaces your old income?
■You like who you work with, but need a new challenge, the passion needs to be reignited?
■You finally graduated, but can't find a job?

I can help! As a Career Coach and HR Consultant, I have extensive experience as Director of Human Resources for companies (including Linens N Things and Party City). I've worked with thousands of people; hiring, coaching and mentoring them to develop their careers. Now, as a Professional Certified Coach, I help my clients take control and manage their careers; aligning their career with the life they want to live.
My clients find the following benefits when working with me:
■Increased self-confidence, clear certainty that if the goal is in your plan, you can attain it!
■Feeling of empowerment, you will make decisions that will have immediate positive impact.
■My 100% commitment and dedication to your successful transition.
My approach:

■We determine with great specifics your short & long term goals.
■We create a strategic plan including the when, where, what and how to attain each goal.
■I hold you accountable; keeping you on track every step of the way to achieve those goals!

I left a very successful, rewarding career to build my coaching practice; I wanted to help more people on a direct and intimate level. My gratitude is deep for my former employers. Now I'm thoroughly appreciative that I can offer my skills and talents to anyone seeking their career fulfillment. My genuine concern along with my enthusiastic spirit gets results.
If you're ready to stop accepting the status quo, contact me for a free consultation. We'll review my coaching packages to see what's best for you!
Reviews
Janet doesn't have any reviews yet.