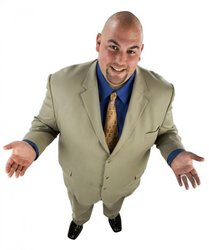 Contact Information:
Jason Turner
Entrepreneurship Coach, Life Coach, Performance Coach
US Air Force, Social Media Marketing, Business
I love working with entrepreneur's and mom and pop businesses to create and grow successful, sustainable businesses.
About Me
First, he is a loving husband. Then he is a US Air Force veteran, the loser of 65 pounds and counting, creator of an online motorcycle business, the President of Tampa Bay Toastmasters, a top-tier real estate agent, the successful seller of luxury cars, a life insurance salesperson, and a worker on our country's nuclear ICBM missiles. Now he's a coach to rock stars, comedians, everyday people, athletes, moms, dads, and more...
Reviews
Have you worked with Jason? Tell your friends!
Jason doesn't have any reviews yet.