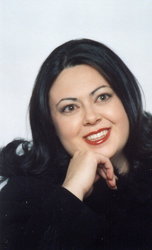 Contact Information:
780-924-3233
Visit Website
Jeannie Marie Blanchard
Life Coach, Money and Finance Coach, Career Coach
Dip.LC (LC Inst.)
Serenity clients are committed to creating change that allows them to experience success, peace, and balance in their lives. Serenity is committed to helping you achieve your goals.
About Me
Jeannie Marie's career spans the fields of environment, financial and real estate, small business, homeopathic medical industries and film and television.
As a Life Coach, Jeannie Marie offers her enthusiasm for life, respect for others and the environment, financial acumen, and ability to discuss challenging issues with honest and direct feedback. Her life experiences, compassion and empathy ensure you receive the support and guidance you desire to create and establish a successful, peaceful and balanced life.
Jeannie Marie possesses a Life Coach Diploma from the Life Coaching Institute, Blackford UK in addition to her Bachelor's Degree from the University of Lethbridge
Reviews
Have you worked with Jeannie Marie? Tell your friends!
Jeannie Marie doesn't have any reviews yet.