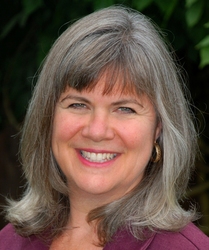 Contact Information:
604.465.4190/ 877.465.4121
Visit Website
Joan Noel
Leadership Coach, Team Coach, Life Coach
Associate Certified Coach (ACC) is an introductory coaching credential issued by the International Coach Federation (ICF), the world's largest governing body for coaches.
Minimum requirements for ACC credential:
60 hours of coach specific training
10 hours of working with a mentor coach
100 hours of client coaching
8 clients
understands and abides by the ICF code of ethics
demonstrates advanced skills requirements based on the ICF coaching core competencies
BA, CPCC,CPEQA
My ideal client is mid career who wants to increase their personal and professional success - they know there is something more and want personal strategies to be more effective, joyful and successful
About Me
When build on our values and strengths, we can dramatically increase our own joy and success. Personal leadership includes knowning our own vision and values, strengths, goals, perspectives and triggers etc. and alighing our actions with these higher goals. This is a strong platform for leading in our own lives and leading others, either at home, in the community or at work. As your coach, we would work together to build this framework to increase your success and joy - each one of us has our own signature receipe.
My passion for sharing and facilitating personal and organizational leadership culminated in begining my company, Lightcycles Coaching Ltd., which I founded in 2006 to provide coaching, faciliation and DISC assessments to grow leaders (we are all leaders!) and their teams.
I am an accredited coach with the Internatinal Coaching Federation (ICF), trained by CTI and CRR Global in both personal and organizational coaching. I am also a Certified Professional EQ Analyst (CPEQA) with Target Training International, who develops DISC Assessments (personality profile) for individuals, leaders and teams.
This is complimented by 20+ years in Human resources, instructional design, recruiting, employee engagement, leadership development, facilitation and change leadership for organizations large and small.
I have been married for 23 years, have a 9 year old son and a golden retriever 'Chancey'. I volunteer with Minerva Foundation which supports professional women in career transition and job re-entry, Family Education & Support a local non-profit in Maple Ridge, BC, and our local gifted kids association that supports parents and children in embracing their gifts and working through challenges in a positive way.
I enjoy reading, gardening, cycling, exploring, Bikram hot yoga (really!) and generally hanging out with my family doing things outside. I am fortunate enough to live in Maple Ridge, BC where we have lots of beautiful outdoor spaces.
Reviews
Have you worked with Joan? Tell your friends!
I appreciate Joan's ability to help me identify what my values really are, and how honoring them leads me to a sense of fulfillment and centerness. I am starting to understand the process of moving forward, to become 'unstuck', to create intent, be centered and take action.
The colors, the images and elements of my goals were all there. Joan helped be bring them into focus like a gentle turning of the kaleidoscope--empowering me
"Joan is extremely compassionate and supportive. She held me as creative, resourceful and whole and offered encouragement and acknowledgement when I needed it. She kept me on track—wouldn't let me go off on tangents—and this created a solid focus for each call."
"I like that the coaching is all about me—making the time to focus on inner work. Building a strategy to boost my effectiveness and achieve my goals."
Joan listens with her heart; observes human interactions and hidden truths; insights into human nature; asks tough questions softly, innate desire to learn about her clients."
It has been a truly moving and powerful experience to work with Joan as a coach. Her gentle manner, superb intuition and wise insight have enhanced the experience of my life in a myriad of ways. She's nurturing and supportive while at the same time being strong and committed to my desire to play big. She's helped me see things from different perspectives which has brought the blessed freedom of choice to my life. She has helped me recognize my values and expanded my ability to honor them in big ways as well as in every moment. Her wonderful sense of humor and bright presence is a joy and working with her has been fun as well as deeply rewarding."
Thank you so much for your amazing coaching, unerring instincts and loving intuition. You noticed a doorway and walked beside me as I opened it and went through. I couldn't aks for a braver companion.
These pigs arn't flying (the image on the card), although I think they could if they had you as a coach! Thank you so much for your insigh, love and heartfelt committment to the coaching process with me. Our partnership has truely transformed my life (and it was pretty good to start out with!) You are a brilliant coach. A truly powerful role mode for me as a woman and a coach.
...as I look back on my life this past year, my heart smiles as I recall your wonderful coaching moment with me. You will never know just how valuable these moments were. you helped me process my life tremendously and I thank you so much for just being the wise and caring coach you are.