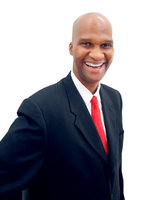 Contact Information:
317-284-1277
Visit Website
Dr John Oda
Executive Coach, Business Coach, Life Coach
PhD, Master NLP Trainer, Author
I work with entrepreneurs and business owners to stop telling their stories and produce outstanding results by being honest, and creating a game plan.
About Me
You don't hire me to be your friend. You hire be to produce results. I do whatever it takes to change your business. I know I can double any business. You have two choices.
1) tell another story of why this won't work
2) or you can ACT NOW!
Business Peak Performance Expert:
Dr. John Oda is recognized as one of the top entrepreneurs worldwide. He was featured in "Meeting the Giants," working with renowned speakers such as Anthony Robbins, Stephen Covey, Jack Canfield, and Les Brown. He is also regarded as a business expert on the Evan Carmichael website. His writings appear alongside other greats like Warren Buffet, Bill Gates, Timothy Ferris, and Donald Trump. Dr. Oda has been featured as a guest on "Oprah in Friends," ABC television, and served as a radio host on PBS' online radio with his own personal development show
In 1995 Dr. Oda met and teamed up with bestselling author and peak performance expert, Joseph McClendon III, a head trainer for the Anthony Robbins organization. His educational background includes a Doctorate in Philosophy (with an emphasis in Psychology)
My Philosophy
I'm a no non-sense business peak performance expert. My outcome is to be friendly, but not your friend. If I'm your friend, I will listen to your boring story. If I'm friendly, I will push you and hold your ass accountable so you can achieve your goals. I strech all my clients beyond what is possible so they can produce outstanding results.
" Set a goal SO BIG that you can't achieve it until YOU GROW INTO THE PERSON WHO CAN" Unknown
My Coaching Guarantee:
I will add ten times the value, meaning whatever amount you pay for coaching you will get 1000% return on your investment for a 12 months contract or 100% Money Back Guarantee!!
Now the moment of truth: you have everything to gain and nothing to lose
Reviews
Have you worked with Dr John? Tell your friends!
"With a style all his own and vigor that inspires others to take action, John is a true crusader for assisting others in making a positive change in their lives. The lives of those they love. I'm proud to call him a friend. My wish for you is that you too will come to work with him, and know him as well. Dr. Oda will add ten times the value. I guarantee it!"
John Oda has been my business coach for the past eight months. He has taught me strategies to take my business to the next level. Johns' time management structures have helped me increase my business dramatically without increasing my hours dramatically. What sets John apart from other coaches is his ability to help me grow as a person as well as a business owner. He teaches that a healthy mind, body and personal life are extremely important foundations for a healthy growing business. The hidden treasure in Johns coaching is his ability to shift you to a mindset of success. A coaching session with John Oda is tantamount to a coaching session with Anthony Robbins, Napoleon Hill and Joseph McClendon III all rolled into one. The guy knows his stuff.
Oh by the way, I employ 10 great people, in the last eight months my business has doubled and my NET PROFIT is up 120% and we're just getting warmed up. Thanks mate.
We wanted to say, "Thank you!" During the time you have been coaching us, NeuroQuest has achieved so much more than what we had been doing on our own. As small business owners and having worked for a fortune 500 company for many years, we were hesitant to work with a coach. Not only did we think we had all the answers, but as with any upstart, we were short on cash. We're so glad you were persistent and patient with us. Your coaching has enabled us to gain clarity in our business and personal life which has translated into massive progress and success. We know this is only the beginning! We have found that through your direction, focus and the challenge to think outside the box we have secured more contracts, increased our orders and collections, as well as help us overcome a partnership issue we had been floundering in. The confidence we have in you and your coaching style along with the excitement you help generate will take us to the next level of success and company security. Anyone serious with either their company success or personal success needs you as their coach. Thanks Coach, the results in our business have already paid for the coaching!

I am the owner of a busy Chiropractic/Massage/Physical Therapy office and have been working with John Oda for only about one month. Since that time we have had a 50% increase in revenues and John has structured systems to bring all of our accounts receivables current totaling over $100,000. I had reservations about joining Business Coaching but now after completing only the first month, I don't know how any business could afford not to join.