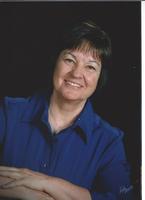 Contact Information:
Julie McCahan
Career Coach, Life Coach, Business Coach
BS, MA, Master NLP Practitioner
I coach individuals who want a new career or new job. I use tools and techniques to support you through the transition from current job/position to the next step in your career.
About Me
I coach individuals who are in career transition. Examples of the clients I have coached is someone moving from being a CFO to becoming an independent financial professional. Or a marketing executive who wants to launch his own marketing company. The most often asked questions are:
-- Will I be successful?
-- What are my financial risks?
-- How do I leverage my network to build a new business or find a new position?
-- Is it possible to launch a new career?
-- What are my options?
I will help you objectively evaluate your options. I have helped clients gain the independence and financial freedom that comes from owning their own business or professional practice.
By hiring a coach you will make faster progress to your professional goal. I will help you clarify your direction, guide you to answer crucial questions by bringing an objective perspective to your options.
I bring over 25 years experience in the corporate world and as an independent consultant and coach. I hold a B.S. degree from Cairn University and two (2) M.A. degrees from the University of Colorado. I bring acceleration techniques as an NLP (Neuro-Linguistic Programming) Practitioner. You will learn much about your individuality by a tool that I employee: The ProScan® Survey and Report. To use this highly reliable tool I am a designated CDMP - Certified DynaMetrics Professional.
You can get started today by calling or e-mailing me to see if we are a good fit. We'll schedule a complimentary 30 minute - no obligation - coaching session.
Reviews
Have you worked with Julie? Tell your friends!
I had recently become the new manager of a seasoned team of project managers. While I was able to develop wonderful working relationships with most of my new team members and clients, I felt I had failed to build good rapport with others. I asked Julie for coaching on how I could become a better communicator with my employees and clients.
Having gone through a couple Meyers-Briggs-type programs, I wasn't sure I'd learn anything new about myself, but I was wrong. I began by completing a Proscan assessment, and then I participated in five hour-long personal coaching sessions with Julie – all by phone.
During each session, Julie and I explored my personal and professional communication traits. She exposed areas I hadn't considered before and helped me discover new approaches and tools that have made a remarkable difference in my relationships, my confidence and my overall feeling of fulfillment at work.
Julie was masterful in the way she worked with me, using the Proscan assessment, my reactions and her experience. I started as a "doubter," but soon learned that she was the real thing – she had all the right skills and she was giving everything to coach me to my own success.
I would recommend Julie's extraordinary services to business professionals who want to do great work, make a difference and be fulfilled in their work.
Julie became my personal coach after I found myself without a job. I no longer had a clear vision of what I wanted in my life, lacked self-confidence, and was paralyzed with negative thinking. Our thoughts are powerful and it is important to learn how to channel them. What we think about expands. During our first coaching session, Julie administered a tool called the PDP ProScan (Professional DynaMetric Programs) to assist me in recognizing my unique strengths and define what is important to me. Together we reviewed my profile. Once I became reaquainted with my strengths and identified the top three things that I value most, I began to gain confidence and became clear on what I wanted. Julie is a Master NLP Practioner and provided me with tools to help me eliminate limiting beliefs and fear. Soon, a dark cloud lifted and I became focused on my mission, vision and exciting new goals
I have worked with Julie both professionally and personally and found her to be skilled with the inner development of self and transformation of organization
Thanks so much for working with me! Your steady, calming presence, clear insights and gentle coaxing kept me on track and helped me regain my perspective. I now have a better sense of my next steps. Above all, you reminded me of the tools I already have to identify some of my current obstacles, eliminate or transform them and journey onward to reach my goals and dreams. Thank you!