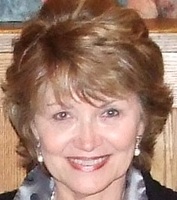 Contact Information:
972-896-1123
Visit Website
Julie Overholt-Dearing
Executive Coach, Career Coach, Leadership Coach
Professional Certified Coach (PCC) is an advanced coaching credential issued by the International Coach Federation (ICF), the world's largest governing body for coaches.
Minimum requirements for PCC credential:
125 hours of coach specific training
10 hours of working with a mentor coach
750 hours of client coaching
25 clients
understands and abides by the ICF code of ethics
demonstrates advanced skills requirements based on the ICF coaching core competencies
CPBA, CPVA, NLP
I partner with sucessful executives and professionals as a trusted advisor to elicit greatness, question the status quo and help them navigate their challenges using their strengths and gifts.
About Me
My ideal client has experienced tremendous success in many aspects of their life. They are now ready to address the one final insistent truth that keeps them from their destiny, legacy and greatness.
Case Studies:
Coached a Fortune 500 executive in a $95 Billion travel industry to higher organizational visibility which resulted in a move from regional director to regional vice-president role. Julie fostered a creative and collaborated environment for the discovery of her strengths and how to build her brand of leadership in a male dominated industry while under intense scrutiny to create profitability for the organization.
Confidential advisor to President of a nationally recognized not for profit healthcare organization with 60+ primary and specialty care offices in North Texas. Julie acted as a 'sounding board' to provide a confidential and progressive thought leadership in the context of a safe, problem-free zone.
Coached senior executive through a rigorous rebranding process to be successfully selected as a Director in a 4.5 Billion division of a Fortune 100 company. After being overlooked for promotions twice, he turned to Julie to understand how to better communicate within the division. Julie focused on evolving his success stories into success strategies, upgraded and refreshed his 'leadership mindset' and provided a softer presentation of his personal brand.
Mentored CIO of $684M multi-level marketing company on best practices in leadership, the demographics of change in the industry, and how to navigate thru the core issues of his organization.
Partial list of Julie's clients:
Abbott Pharmaceutical Aegon AIG TravelGuard Capital One Continental Airlines Cook Children's ExxonMobil Frito Lay Intuit MBNA McKesson MOSAID Raytheon Shell SMU Southwest Medical Center Starbucks University of Texas.
Reviews
Have you worked with Julie? Tell your friends!
My verbal skills may not be sufficient to extol the gifts Julie Overholt brings to her work. Julie listens deeply, speaks with knowledge, and thinks creatively. I came out of that year with a clearer sense of myself, my career path, and my openness to a "calling." I could not recommend a professional coach any higher than I recommend Julie.
The personal and professional effectiveness, I enjoy is greatly enhanced and accelerated as a result of my work with Julie. Julie came highly recommended to me and I offer a strong endorsement of Julie's talent and passion. Julie is amazing!
Julie helped guide me through the beginning of the downturn of the global financial crisis and encouraged, advised and supported me as I made a leap of faith into a new position with a new company that has been extremely fruitful during these tough economic times. I cannot recommend Julie enough in her ability to quickly identify the best course of action for your business and life and implement a plan to get you there. Her compassion and heart shine through in her work as she truly loves what she does and passes that enthusiasm for life on to you.
I've had the honor and privilege of serving on the 2009 ICF-NT Board under Julie's leadership. She provides insightful, visionary leadership topped off with passion, fun, and genuine caring. We have made huge strides in moving the organization forward on virtually every front. Her wisdom, inclusiveness, collaborative style, and superb communication has made this experience a joy and a wonderful learning experience for me. She's just amazing!
Julie sets the gold standard in coaching. She takes a holistic approach to each client, finding ways to help them on several levels, not just business alone. She is a delight to work with, and her acumen is reflected in the progress made by her clients.