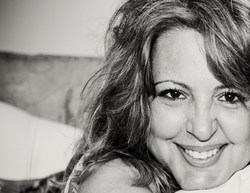 kathleen arango Hackensack, New Jersey
Life Coach, Relationship Coach, Performance Coach
BA, CLC
My clients are ready to make changes in any area of their lives. They are committed to overcoming obstacles through use of strategic tools to achieve successful transition and empowerment of the self.
Details

Hackensack, New Jersey 07601
Hourly Rate: $60.00 US Dollars
Gender: Female
About Me
My coaching strategy at Supreme life Coaching involves a can-do philosophy.It focuses on identification of inner resources, the emergence of instinctual behaviors, and elimination of absolute control in our lives. Through progressive techniques and guidance, clients achieve a healthy lifestyle filled with optimism and balance.
Through extensive travel, entrepeneurial work involving recognition of artisan craftmanship from around the globe, work in the education field and direct sales, I came into contact with a kaleidoscope of individuals. In my life, communication has always involved idetification of obstacles, negotiation, and achievement of goals. This hands on experience coupled with my educational background is the foundation of a successful coaching environment.
My educational background includes a BA from Columbia University, extensive graduate work in Counseling Psychology and Conflict Resolution, and certification as a Life Coach.
Finally, one word which describes my feeling towards coaching is passion. There is never an obstacle too great to overcome, a realistic goal to distant to achieve, or a relationship to torn to mend. Coaching is the path to empowerment of the self.
Reviews
kathleen has 2 reviews.
The word relationships was meaningless to me until I started coaching with Kathleen Arango. She provided me with the tools necessary for identification of goals. For months, she provided the steps which have had remarkable results within the work place and at home. Kathleen Arango is very insightful and offers successful results

Peter Dolland
Times have been tough lately and many ability to focus clearly has been overshadowed by worries. My relationship with my kids was suffering and overall life seemed overwhelming. So I decided to seek the help of a coach. Kathy has helped immensely. She has helped me focus on priorities and provided much insight into successfully achieving my goals one at a time. She is confident and beieves in her clients. I am very happy to have her at this time.

CD