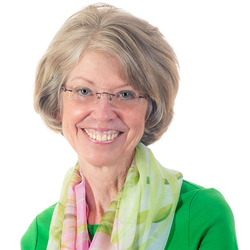 Kathlyn Simkins Seattle, Washington
Life Coach, Career Coach
BS, MBA, RD, MHA, Certified Professional Coach, Energy Leadership Index Master Practitioner, Certifed Immunity to Change Coach
Are you a super achieving female professional over the age of 40 experiencing that painful gap between career successes & feelings of fulfillment? Do you feel as if you're compromising who you are?
About Me
I coach successful women who feel as if they're not meeting their own expectations let alone those of others. As their confidence erodes, they are no longer connected to their strongest self and are missing out on more challenging opportunities.
My coaching program will help you to find and embrace your destiny and to discover what's really stopping you from having a career inside your life instead of trying to stuff your life into your career!
During the coaching process you will discover how to create an indestructible trust in yourself, increased patience and greater self-awareness. You will learn how to stay present to whatever is happening inside and around you. You will develop skills for connecting with ease to those resources deep within yourself and to transform the way you live, love, and connect with your world.
You will be supported as you break free from inner conflict and self-sabotage andfinally take those actions that are congruent with your higher values and secret longings! You will learn to skillfully and efficiently navigate through the stressful demands required by both your personal and professional life.
As a Senior Leader in healthcare systems, I developed and implemented transformational change with measurable results. The work required a thorough understanding of the change process as well as the ability to support an individual's growth and personal development. These experiences positioned me well to support high achieving women to transform their lives as they close the gap between WHAT THEY ARE DOING and WHAT THEY REALLY WANT.
You will learn to honor and trust your instincts, deflect distractions, self-criticism and self-doubt. You will learn to integrate your body, psyche and brain to focus and achieve your highest values and goals. DON'T LET YOUR STUCKNESS STEAL YOUR LIFE!
Schedule a complimentary 45-min strategy session.
Reviews
Kathlyn has 9 reviews.
Empowering Fundamental Change
Working with Kathy for over the past six months fundamentally changed how I am in my life. When I began searching for a coach, I had in mind a very linear process and specific intended outcome. The amazing growth experience I have undertaken is in no way the experience I thought I was supposed to have. It has been so much more valuable than I could have imagined. I have gained trust and faith in the inner wisdom I possess, the inner wisdom we all possess. I have learned to recognize that I have a choice when I am reacting as human beings are essentially designed to. I can pause to examine my reaction and choose how I want to proceed based on my values. It is amazingly grounding and empowering. While I am not "perfect" in this process; I am much less vulnerable to outside opinions or influencers; I have a method to measure my actions and reactions against my values; and I have a gauge to determine where my energy is invested. I am very grateful for Kathy's skillful coaching and look forward to continuing my journey.

Elizabeth M., BS, MPH, Consultant, Springfield, Oregon
Refreshed Professional Life and Relief from Anxiety
I have known Kathy for over 15 years. During this time she has been my supervisor for a very progressive organization and then my life coach for this past year.
Kathy is a very compassionate and astute listener. She is grounded in the theory and practice of her field and has excellent tools which have supported me in the analysis of my issues. She can put the knowledge of her practice into the framework of the business world and into the context of my life. She makes her advice and direction truly applicable to ME! This has assisted me by informing my decision making as I move forward.
Thanks to Kathy, I have made tremendous strides in my refreshed professional life, gained a much better perspective of the true nature of my recent challenges and experienced actual relief from my personal anxieties. I would highly recommend Kathy to anyone who is committed to embarking on the in-depth journey of gaining lifelong knowledge of themselves and acquiring those self-improvement tools that can be used in all aspects of one's life. Kathy will enable you to be impactful in both the work and the relationships you choose in ways that you cannot imagine as you start down this path

Donna, RN, Vancouver, WA
Life Changing Experience
Earlier this year I recognized that I needed to do something about the constant adrenalin spikes I was having both at home and at work. I was feeling exhausted, stressed and unsupported. Working with Kathy has been a life changing experience for me. Her coaching sessions consistently provided me with fresh insights about my life situation and with clarity on how to move forward. Once the way was clear, Kathy's coaching provided me with gentle but effective support to keep me moving forward on my path. During our time together, I've seen my stress level drop, reduced my anxiety medication and improved my overall personal and professional life satisfaction. Kathy's insights and wisdom have helped me to reconnect with my value, develop confidence in trusting myself, and to grow in new and powerful ways.

Elizabethn S., Managing Partner Accounting Firm, San Francisco, CA
Open and Challenging
Kathy Simkins coached me through the Immunity to Change process. As a coach, Kathy is open and encouraging and at the same time appropriately challenging. She asks the right questions at the right time to focus self-reflection, raise awareness of internal assumptions and consider their influences. This was my first experience with remote coaching and I admit to some skepticism about how it might compare to face-to-face. In fact, the combination of Kathy as a coach and the remote format outperformed other experiences in terms of accessibility given my full professional schedule and in ease of integrating learning in "real-time" into day to day practice. Before coaching with Kathy I was reluctant to empower others to take responsibility for their own results. Through working with Kathy, I identified ways that I could influence others to take accountability and let go of my need to protect others. I have gained ability to integrate my heart and mind to more fully realize my professional goals while enjoying life on a personal level.

Kathy, Marketing Consultant, Eugene, Oregon
Transformational
I am amazed by the transformation that Kathy has helped me to achieve. I've been working with her for 6 months, and within this time period , she helped me to get out of the rut I was in with my life and career. She is practical and creative in supporting me through each situation and uses several different techniques including tapping therapy. She is incredibly knowledgeable, genuinely caring , and very intuitive. Kathy has helped me identify issues that I would have never seen and helped me through a transformation. She has been a blessing in my life and I cannot thank her enough for all that she has done for me.

Nicole, Bookkeeper, Nevada
Effective Leadership Support
I worked with Kathy for 6 months with goals to improve my work-life balance, job satisfaction, and health status. I achieved these goals and so much more. Kathy's insights, authenticity and genuine caring made her a terrific ally as I struggled to change my leadership style with my work team as well as my relationships at home. Kathy supported me while I made a life changing decision that I had struggled with for the past 3 years. I went from incredible stress and stomach pain every time I thought about work to being joyful, regaining my sense of humor and developing a solid plan for the next steps in my career. If you want to turn your career and life around, Kathy is the coach who can effectively support you to do so.

Susan, Clinical RN Director, Vancouver, WA
Clarity and Self-Compassion
I have been working with Kathy for the past year to gain clarity on my life and career path and to improve my self-acceptance and patience. I found my coaching sessions with Kathy to be extremely productive.
Benefits include improved time management, deeper self-compassion, and greater ability to focus. I also developed the ability to move my energy by redirecting my thoughts. I found myself with greater clarity and able to make better decisions.
I highly recommend Kathy for helping you to achieve your life and career goals. She is an outstanding coach.

Mia, Entrepreneur and Business Owner, Los Angeles, CA
Motivation and Focus
I worked with Kathy Simkins at BraveChange for about 6 months. Before coaching with her I was feeling unfulfilled in my career, unhappy with choices I had made and stressed both personally and in my job. With Kathy's tremendous guidance, I found considerable insight into what motivates me, new ways to achieve focus and balance, and how to reduce stress in my life. And, the pain in my knee went away! I have a greater enthusiasm for work, life, and my health. What a joy it has been to learn from her vast knowledge and experience in life and work. I can't recommend her highly enough!

Bonnie R, Executive Assistant Maple Valley, WA
Rewarding Experience
My experience coaching with Kathy has been very rewarding. She is a wonderful listener and has the ability to read between the lines! Kathy helped me to understand how the "story" I was telling myself about money was holding me back from enjoying life. I had been wanting to travel but was not sure if I "should". Kathy helped me to understand my energy in new ways. Like a gardener planting seeds in fertile soil where ideas germinate, Kathy planted ideas in my subconscious mind that led to new discoveries and greater clarity. I took that trip and am feeling more confident and at peace in my life and with my work. I highly recommend Kathy as a coach – she will support and encourage you in a way that empowers you to achieve your goals.

Denise, Massage Therapist, Edmonds, WA