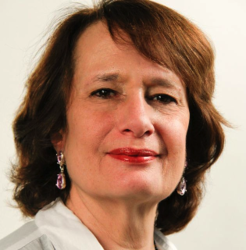 Contact Information:
Kathy Sussell
ADD ADHD Coach, Life Coach, Family Coach
NYU Certified, Coaching Teens and College Students with ADHD Certificate from JST Coaching
My ideal client is ready to stop spinning their wheels and get some traction in dealing with the challenges of ADHD. If you are stuck and need some help getting out of your rut I can help you.
About Me
I have a passion for helping people with ADHD or similar executive functioning deficits lead more balanced and productive lives. I have first hand knowledge of ADHD and I am extremely aware of some of the challenges that my clients face. If you struggle with organizing paper or objects, planning your time, getting started on and finishing projects, paying attention to detail and controlling impulsivity I can help you build on your strengths and manage your deficits. ADHD is not a character flaw and working with a coach with specific knowledge of ADHD who understands your issues can make all the difference. l work with adolescents, young adults and adults.
Reviews
Have you worked with Kathy? Tell your friends!
I hired Kathy because I was feeling socially isolated and my work relationships were suffering. My boss had strong words about my social interactions in the work place and I felt my job might be in jeopardy. I always felt like I was the only one who didn't get the memo.
Kathy helped me set clear goals and gave me concrete examples and methods to practice. She shared lots of strategies for listening and speaking and making friends and I practiced them.
After working with Kathy I felt happier than ever and found acceptance at work.
I hired Kathy as my coach because I was constantly late to work and my job was on the line. I got to work late almost everyday and then stayed late every night to make up for the time I lost but nobody saw me working late.
Kathy helped me to understand what it was that made me late everyday and we worked on my punctuality together. She taught me specific strategies and helped me put them in place.Because of my ADHD I was underestimating how long things take. Over time I developed new skills that get me out the door on time. Kathy totally got me and was knowledgeable about ADHD. She kept me on track while being compassionate and kind.
Having Kathy as my coach changed my life. She is non-judmental, kind, and really listened when I needed someone to hear me. She shared great tools and strategies that helped me move forward in my life, having her as my coach made all the difference.I have hopes for my life now that I didn't have before. She said it was me who did all the work, but I know I couldn't have done it without coach Kathy in my corner.