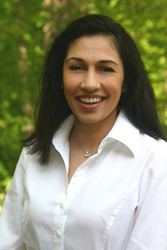 Contact Information:
Keyuri Joshi
Life Coach, Family Coach
Associate Certified Coach (ACC) is an introductory coaching credential issued by the International Coach Federation (ICF), the world's largest governing body for coaches.
Minimum requirements for ACC credential:
60 hours of coach specific training
10 hours of working with a mentor coach
100 hours of client coaching
8 clients
understands and abides by the ICF code of ethics
demonstrates advanced skills requirements based on the ICF coaching core competencies
MS, Certified Parent and Emotional Intelligence Coach
Bring Keyuri any of your parenting or personal dilemmas and she will provide you with SOLUTIONS in a nonjudgmental, confidential, achievement oriented setting. It's that simple!
About Me
Founder of On the Ball Life & Parent Coaching.
Certified Professional Life & Parenting Coach, Certified Emotional Intelligence Coach, Member of the International, and Georgia Coach Federations.
You've heard of people hiring personal trainers to achieve diet and exercise goals. Keyuri is also a personal trainer, but for your personal and parenting goals. She is deeply committed to helping parents not only with their own agenda, but to build emotional and social intelligence skills in children (something schools don't teach but that research proves as vital.)
You will find Keyuri to be your most trusted and loyal ally as she assists you in achieving what you want in a safe, confidential setting.
What do you want right now? Can you think of three goals that would bring you personal or parenting fulfillment? Bring them to Keyuri along with any questions about coaching, and take advantage of a complimentary coaching session. Absolutely no strings attached!
Reviews
Have you worked with Keyuri? Tell your friends!
"Keyuri, is a creative Professional Coach who uses her energy to gently open doors for her clients that appear to have been closed to opportunity. Her attention to detail and sincere concern, helped bring about changes in my thinking that opened new avenues in my life. Thanks Keyuri!!!"
"Keyuri's warmth, patience, compassion and personal experience coupled with her coaching style really helped me evaluate the things that were holding me back from taking the necessary action to live a more joyful and fulfilling life. In addition, her insight, passion, and knowledge as a parenting coach in today's challenging and changing world is essential and highly valuable to any parent today!"