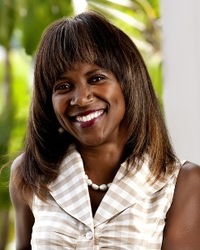 Contact Information:
Lateefah Wielenga
Relationship Coach, Spirituality Coach, Life Coach
BA, MAPP, PhD, Ordained Minister
I help people find their way deciding where they want to take their lives. I work with femals who want to cultavate their self-esteem, and I work with males and couples.
About Me
Coaching is an art, something which requires creativity and intuition to be successfully executed. It is something that is done through innate ability, skills and intense educational instruction. These qualities are what develop the formula for an effective coach. A coach partners with you and assists you with meeting your goals, whether marital–relational-spiritual or individual. A coach is someone who helps you Make It Happen. My intense interest in spirituality and loving relationships is what lead me to pursue, and earn a Ph.D. in Depth Psychology. I then integrated coaching with depth psychology and began to offer my clients a specialized modality. I have a passion for being with my clients until the end result is accomplished, and seeing them benefit from my services, as I believe being of service to others is our purpose.
I have been very effective coaching couples. I also have great success with spiritual coaching and life coaching. I will work with you face to face, via telephone and Skype.
Jusy published my first book on kindle. It's entitled The Honey Jar: Tips and tools for couples seeking ways to honest, authentic communication, which may lead them back to true love.
The book is very helpful for couples currently in relationships or individuals seeking their perfect mate.
Reviews
Have you worked with Lateefah? Tell your friends!
Lateefah doesn't have any reviews yet.