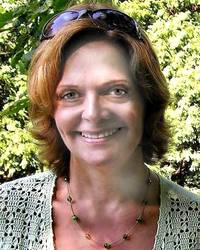 Contact Information:
+49 170 951 9157
Visit Website
Laura Deming
Life Coach, Career Coach, Relationship Coach
BA, MC, NCC, BCC, Board Certified Coach
As a career and life transition coach I help my clients achieve a better work/life balance, navigate change, find new direction, and re-energize or reset their career path.
About Me
My goal is to help my clients maximize their ability to enjoy the present--seize the day, savor the small moments--while at the same time taking positive steps toward a happier and more fulfilling future.
Many of the people who contact me appear on the outside to be thriving--accomplished business professionals, diplomats, academics, artists, "supermoms"--but on the inside they wonder why they aren't happier.... When you've tried to do everything right but it still doesn't feel quite right, it's easy to get stuck. That's where I can help, not by telling you what you "should" do, but by helping you tap into what you truly want to do--and then helping you to do it.
Sometimes all that's needed is a better work/life balance; at other times maybe a career or relationship reset. As a specialist in career and life-stage transitions I have many years of experience teaching courses in these areas, leading groups, and working individually with clients to help them find their own best future path.
Because I've lived and worked abroad for many years (Europe, Asia, Middle East) I have a special interest in cross-cultural issues and in coaching expatriates who may be adjusting to life overseas or looking for new direction after returning home.
My specializations include:
-personal, relationship and career transitions
(Including relocation and cultural adjustment)
-career exploration and re-careering
-stress, anxiety, burnout
-time management and procrastination
-assertiveness, self-confidence, self-esteem
-high-achievers and perfectionism
-mixed-culture couples coaching
-adolescent and adult TCKs (Third Culture Kids)
I offer a free consultation by phone or skype, and I would be glad to arrange a time for us to talk if you would like to learn more about how I can be of help. For more information please visit my website, www.internationalcounselingandcoaching.com.
My services are currently available locally in Berlin, Germany, and by phone and skype worldwide.
Reviews
Have you worked with Laura? Tell your friends!
Laura doesn't have any reviews yet.