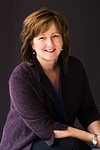 Contact Information:
Lauren Owen
Business Coach, Leadership Coach, Team Coach
BA, MBA, Marshall Goldsmith Stakeholder Centered Certified Coach
My ideal client is a business owner who is serious about achieving measurable, positive change for themselves and their business.
About Me
My passion is helping business owners set and reach BIG goals for themselves and their businesses. Many of my clients are involved family-owned businesses.
My specific areas of expertise include:
•Implementing communication structures to bring the "elephants in the room" out in the open so that they can get addressed and resolved;
•Succession planning that strengthens family relationships;
•Changing leadership behavior by stakeholder-centered feedback;
•Creating management structure and team building that creates long-term value;
Creating "numbers know how" for improved profits and cash flow.
I have an MBA in Organization Design and Human Resource Management from the University of Washington and a B.A. Degree in Public Policy from Duke University. I completed the Core Essentials program from Coach U, a leading coach training organization. I am also a certified Marshall Goldsmith Stakeholder-Centered Coach.
I have a strong background in the numbers side of business, especially in helping owners understand how to make better financial decisions for their companies. From my 25+ years working with business owners, I have a good understanding of many different industries and business models.
I am a skilled facilitator who has formed and lead numerous performance peer groups of business owners.
I am a licensee of Profiles International and use their assessments regularly in my practice.
Besides many independently owned companies,my clients also include INSTORE Magazine (financial columnist and speaker), Home Instead Senior Care (franchise group), Professional Compounding Centers of America, and the Association of Small Business Development Centers. I also was co-author of the acclaimed "Profit Mastery: Knowledge Driven Financial Performance" program used by many leading franchise and corporate networks.
Reviews
Have you worked with Lauren? Tell your friends!
I have known Lauren for about 5 years. When we first met, she was the facilitator of our industry peer group. I hired Lauren on a more personal level this summer to help me with a very crucial business transition. Since I have been preparing for this transition for about 8 years, I did not want to leave anything to chance and risk the whole thing falling apart. I entrusted Lauren to help keep me on task, develop a cash flow projection for my new business, help me write my business plan, and most importantly help prepare me to own my own business. Every task I assigned to Lauren was completed promptly and on time or even early. She remembered to do things I had forgotten that I had asked of her. The end result (several months later) finds me with a completed (and i must say excellent) business plan, an ACCURATE cash flow projection, a business partner in line (that I did not plan on but is a real bonus to my situation), and a bank that is ready and eager to loan me the start up money needed to facilitate this change. I entered our consulting relationship already knowing Lauren to be a woman of integrity as a financial expert. What I didn't know is what a task master she was and how much more prepared I would be for my future duties just for having worked with her. To say I endorse Lauren Owen as a business consultant would be a gross understatement. It is closer to the truth to say that you will not find someone more qualified and able to meet your needs to take your business (and even yourself) to the next level. Thank you Lauren for all that you have done for me!
Over my 30 year career I have worked with a number of business coaches, however Lauren is the best. She comes to the table with your agenda not hers. She is insightful. She has guided me though some very tough decisions. She keeps me on point and always has timely recommedations for marketing and managing your business. She always goes above and beyond.
Lauren is the consummate professional in assisting business owners overcome challenges that they may be dealing with. Her compassionate approach to dealing with family owned business issues that many would avoid is testament to her abilities as a coach. I highly recommend Lauren to assist any family owned business in ownership transition.