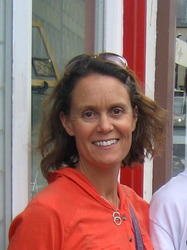 Contact Information:
Lisa Fuller
Family Coach, Life Coach
BA, MSW, in certification for PCC
I coach women who are in transition, who have had their hopes and dreams in the back of their mind, while parenting and others needs have taken the front. Now they are ready to put themselves first!
About Me
I come to coaching via parent education. I am currently in CTI's certification program which uses the co-active coaching model. This model fits perfectly with the Positive Discipline philosophy that I teach because it gives the power to the relationship and most importantly in this case, the coachee. You can count on my to ask you great questions that will get you deeper into what is REALLY important to YOU. I will not give you advise - if you ask me what I think, I'll be honest with you, of course. My clients tend to be women between the ages of 30 and 50 who are ready to start going after their dreams, who want to start living their life based on their own values as opposed to what they perceive others think they "should" do. I love coaching - it is a privilege to work with people on their most important and sometimes intimate issues. Life is short - I LOVE helping people make the most of it!!
Reviews
Have you worked with Lisa? Tell your friends!
"You were able to listen to my mumbling and take what I said and repeat it in a way that helped me focus. Certain words you heard, I didn't even realize I had said.  When we started, I felt like I was headed to work but by the end we were somewhere completely different and unexpected. … It would have taken me 300 miles of running with friends to come to the conclusion we did today.  My knees thank you." Mother of 3
"As a mental health provider myself, I was not sure how phone coaching would feel to me.  In our first 30 minute coaching conversation, I was amazed at how much progress we made and how connected I felt to Lisa over the phone.  My coaching work with Lisa has been so much more helpful than years of traditional therapy.  It's great to understand your issues, but creating goals and actively moving towards them is what coaching with Lisa is all about.  Lisa's has a tremendous ability to keep me on a forward path while deeply honoring the road I have taken to get here."Mother of 2, Seattle,
"The work I did with Lisa during our coaching session enabled me to view the issue I was focused on with increased clarity and actually helped me to choose to take another approach. After our session, I felt empowered to change my relationship to the issue at hand. Lisa's ability to be an active listener and drive the personal work forward has given me a sense of freedom that I didn't expect." Mother of 2,