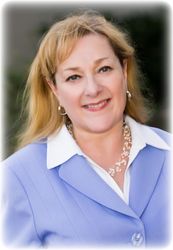 Lisa Barrington Phoenix, Arizona
Leadership Coach, Executive Coach, Career Coach
BS, MA, Ph.D. Psychology (in progress). Certified Coach. BCC, SPHR, SHRM-SCP. Assessment Certified.
I specialize in BOLD transitions. Do you dare to be what you've always wanted? I'll help you reimagine yourself through your strengths & provide structure + support to realize your aspirations FASTER.
About Me
It's hard to make a powerful change or reach a goal without help. On your own, it's too easy to get off course, give in to your fears, and then tell yourself you don't have what it takes to stay on track.
But guess what? People JUST LIKE YOU who either have a goal or simply know they want a change are able to realize their aspirations. HOW? They have a "person behind the curtain" who provides insight, structure + support to help them achieve more than they can alone.
That's where I come in. When you work with me, the question isn't whether you will change, grow or achieve, but HOW FAR.
For more than 25 years, I have worked with clients to help them achieve their goals + improve their lives and careers. I am a graduate of a renowned program that trains post-graduates in Personal + Executive Coaching, and I hold the two most recognized coaching certifications (BCC and ACC). I am also credentialed as a Senior Professional in Human Resources. I have a Bachelor's and Master's degree in management, and I'm currently pursuing a Ph.D. in Organizational Psychology.
My approach with clients is to create a custom program for you using assessments + discussion to identify your STRENGTHS so we can build on your best. Then we explore + examine ways that you can leverage your strengths to overcome obstacles + achieve your goals. Throughout the process, I act as a "thought partner" to promote insight, creativity + courage as you continue your transformation.

While I work equally well with people who start with clear goals + those who don't, I've discovered that my most successful clients share three key characteristics: DRIVE to push their capabilities; DETERMINATION to face + overcome their fears; and DESIRE to blaze their own trail. I have also found that clients who get the best results have the motivation, patience + perseverance to make a multi-month investment in a coaching partnership.
Don't wait to start the rest of your life...your first consultation is free.
Reviews
Lisa has 9 reviews.
I hired Lisa to help me revamp my resume and look at new and different career options. Lisa used strengths assessments to give me quantifiable values for my skills and passions. These helped me put many activities that I enjoy (and those I do not) into categories, and gave me ways to look at job areas in a more defined way. Lisa corroborated what I was good at and what I shouldn't worry about so much. She was able to take what I'd been saying and ask great questions to move me forward. She helped me see what I was able to do. With her guidance, I was able to fill out my LinkedIn profile to "Expert" level, which I would not have been able to do in such a short time without her. She has been a fantastic source of information.

Jill, Science Teacher pursuing a new career
I interviewed three career coaches. I chose Lisa because she was not pushy, listened to me right from the beginning, was easy to talk to, and very professional. I had some idea what I wanted to do, but nothing clear. Halfway through working with Lisa, I experienced some difficult challenges at work that forced me to resign sooner than expected. Lisa did a great job by adjusting to my needs. She helped me, and supported me through the process. She also offered me several creative options, but encouraged me to make my own decision. With Lisa's help, I left my job in a professional manner, leaving the door open. I am currently in the process of making a life career change thanks to Lisa's encouragement and expertise. She help me stay focused on my goal, and encouraged me to explore options that I had no idea were in my interest. Well worth it! I can't wait to continue working with her. I definitely recommend Lisa as a coach!

Edgar, Experienced IT Manager, Arizona
When I decided to exit dairy farming, my wife recommended I work with Lisa to help me secure a deal that met my goals, and to identify new career opportunities. Lisa provided important insights and helped me hone my negotiation skills. Thanks to her, I got the deal I desired, and I've clarified my next steps. I have a newfound respect for the value of coaching in general, and Lisa in particular. She knows her stuff, and she knows how to tailor her approach to the personality involved. I recommend her to anyone in need of a push in the right direction.

John Wise, Farm Owner + Operator, Wisconsin

I worked with Lisa for many years at American Express, and most recently leveraged her for career coaching through her coaching and consulting practice. She is truly the most intelligent, articulate, and passionate HR professional I have had the pleasure to work with. Throughout my career, I have considered Lisa a mentor and have learned so much from her deep expertise in various disciplines of HR Management. My recent experience with her coaching and counsel was truly amazing. Lisa helped me achieve clarity on my strengths and recognize what matters to me most. She asked the tough questions, actively listened and gave me the necessary guidance to help me through my career transition. I highly recommend Lisa. She is a fantastic coach who is committed to helping others find their true passion in life.

Marnie Nicastro, Human Resources Executive, Arizona
I have had the opportunity over the last two years to work with Lisa on a variety of projects. Most vital to me has been the work I did with her as my leadership coach. She helped me focus on my strategic goals by asking me questions that require deep thinking, and gave me insights into my strengths and plans for the future. This was a major highlight of my career.

Scott P. Muir, M.S., MLn., Associate Provost, Rowan University, New Jersey
As someone going through a mid-life career transition, I deeply value Lisa's partnership in helping me figure out my next steps. With Lisa's expert guidance, I have explored my values, strengths, and concerns, as well as where I want to focus to maximize fulfillment both personally and professionally. She has bolstered my confidence while pushing me beyond my comfort zone. She truly has a gift for developing others.

Heidi Wise, Chief Connections Officer, A Wise Choice Communications, Wisconsin
I have worked with Lisa, as my coach, over the last few years. She coached me from time to time when I reached out to her with a specific challenge or goal in mind. Each time, she listened to what my goal or dilemma was, and asked me thoughtful questions that forced me to think deeper about what I really wanted. I often came to her for guidance on constructing difficult conversations or on how to present my self in the best light possible. After working with me to assess what I wanted to achieve by having the discussion, we would then work through the construct of the conversation. As a result, I was able to have multiple conversations leading to the desired outcome due to Lisa's partnership with me. I would recommend her to anyone who is struggling to reach a goal on their own or needing guidance about their career.

Matthew Bratter, Senior Technology Liaison, Met Life, New York

I have known Lisa for over 25 years. She has coached me through numerous personal and professional challenges during this time. She has considerable skills regarding relationships, navigating the corporate world and assisting people to move forward in their lives. I know she has offered me incredible insight and support while I have made transitions in my life. Lisa's knowledge of organizational development combined with her knowledge of psychology and human nature make her an outstanding coach. I highly recommend her.

Patti Saathoff, Vice President Solution Design at Optum (UnitedHealthGroup)
I have known Lisa since I was a college student at ASU. Lisa was instrumental in helping me to grow and develop early in my career. With her guidance and coaching she helped me to explore and focus on my strengths, giving me plenty of opportunity to apply and develop my skills in a variety of projects. This not only increased my confidence, but also enabled me to see what I was capable of, which led me to my career path in business intelligence and data analytics. She is a wonderful coach and mentor, and I would highly recommend her.

Jeff Franco, Business Intelligence Analyst, PracticeMax, Arizona