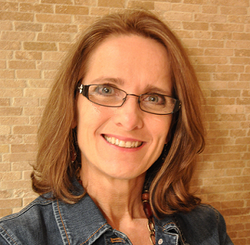 Lorna Poole Mississauga, Ontario
Life Coach, Health and Fitness Coach, Retirement Coach
BScN, RN, CPC, ACC
Good health is imperative no matter what you're facing! My clients gain control of their lives through work/life balance, weight loss, exercise, disease control, better relationships, better choices.
Details

Mississauga, Ontario L5J 4C1
Hourly Rate: $liding scale - call me! Canadian Dollars
Gender: Female
About Me
What a surprise! New rules from noomii will not allow me to respond to your email! I'm not ignoring you! Please check me out on my website Red Cardinal Coaching.
I went into nursing more than 30 years ago to help others achieve their maximum level of health and wellness. I discovered that coaching has such a powerful and positive impact on peoples' lives that I was determined to explore it as an added skill in my nursing practice. Now I'm devoted solely to coaching using a holistic approach with every client. I use a goal-oriented partnering model with deep motivational interviewing skill and a passion for possibility.
I am an obesity survivor myself and know first hand what it takes to make the necessary lifestyle changes to maintain an 85 lb loss. I work hard with my clients to get them to tap into their own resources to make the kinds of changes that feel real and meaningful and DOable to them. And I celebrate them along the way.
With over 400 hours of coaching experience, I am a fully credentialled coach having graduated from the International Coach Academy and have earned ACC status with the International Coach Federation.
My clients come from all walks of life. I am dedicated to access and equity to coaching service and accommodate many clients using a variety of pay scales and coaching program including specialized groups coaching programs.
I invite you to contact me to discuss your coaching needs today! Distance is no barrier; I coach entirely by phone/skype.
Reviews
Lorna has 10 reviews.
When I started coaching, I set out to learn how to say "no!" to unnecessary distractions and time wasting activities. The process was even more successful than I initially thought it could be. With Lorna's coaching, I wound up practicing new skills for becoming more assertive and developed a "saying no" tool kit with techniques for a variety of situations. With Lorna, I practiced these skills, reflected on my past experiences, and planned for the future.

Now, I feel that I have a much greater self-awareness and a better idea of how to prioritize my time for the best possible ends. I have techniques for buying myself time to consider opportunities rather than agreeing to everything immediately, a five year calendar with goals (and reminders about being assertive and true to myself and my life goals!), and a refreshed mental attitude, all of which are serving me well during the stressful time of being twenty-something.

Lorna is awesome! At first, I wasn't sure what to expect or if I would stick out this coaching process, but she made it fun, pleasant, enjoyable, and quite easy to make a change for the positive in my lifestyle. She was positive and affirming in every session, and pulled my varied strands of thought into a cohesive narrative that fed back into my life goals constructively. This entire experience was super-fantastic and very productive. I would not hesitate to recommend Lorna as a skilled life coach and a great person to talk to

A.M - grad student, Chicago
Wow!! Lorna, I cannot thank you enough for the wonderful Life Coaching sessions. What an eye-opener for me and at the perfect time in my life. I was aware that I had a block of some kind when it came to financial success but couldn't for the life of me figure out exactly what that block was or how to remove it. I was stunned that you pinpointed it so early during our first session. You have this wonderful, intuitive knack of seeing the issue and getting others to identify it themselves and in such a supportive and positive way. Thanks to your help and guidance, I feel like I'm well on my way to achieving all that I can in this life time and that feels so EMPOWERING! I'm embarking on new challenges with a new mindset and new energy that I never thought possible. Thank you, thank you, thank you!!!! I will be passing your name on to everyone. I also know that if I ever need to sort through challenges in the future, you'll be the one I call on. Keep up the good work, Lorna!!!

S.B. - Realtor, Barrie
What a pleasure it was to work with Lorna. I looked forward to our calls and knew that even if I had had a difficult week, she would find a way to support and encourage me so that by the end of the call I felt better and was prepared to move forward with a much healthier perspective. Lorna has a warm and funny personality that makes working with her enjoyable. She asks terrific questions and brings a unique perspective to many situations. I am much healthier and happier as a result of working with Lorna.

C.W. - HR Consultant, St. Louis
Lorna's skill as a coach is a beautiful gift to those that are lucky enough to be coached by her. She is an amazing listener, hearing what is not being said. Lorna is also very skilled with asking powerful questions. Her questions are insightful, firm, and yet, gentle. On a professional note, she is dependable, organized, and manages time very well.

Working with Lorna has been such a blessing! I feel better for having known and worked with her. Her spirit is always full of energy and compassion. The coaching community is very lucky to have Lorna in its pool!

M.C. - Business Consultant, Phoenix
When I was first introduced to Lorna as a coach, I was in a place that even for myself was hard to recognize. A place that with Lorna's gentle yet identifying ability gave me clarity and allowed me to find the strength and hope to make changes in my life. She always gave me time to work through things but also gave me perspective on where "I" wanted to be and empowered "me" to know that I could get there. Her support and guidance was pivital in my taking steps forward. Now that I am through my crisis or issues as you might call them, I am a happier, stronger, more complete person with my family, my everyday, my work and I now know that I deserve to be happy each and everyday as I move through this journey of life. Without Lorna's coaching - I still may be lost in what I thought at the time was impossible to get out of. I want to thank Lorna for her expert ability to guide me through it.

R.O. - Nurse Manager, Kitchener
Lorna is insightful, patient and compassionate. I feel incredibly blessed to have her helping me in my journey of self discovery. Originally I went to her to help me lose weight but the awareness and new found confidence I have gained is helping me in all aspects of my life. I am very grateful to have her as my coach. Thank-you Lorna.

K.S. - entrepreneur, Guelph
Lorna, I want to acknowledge and thank you for the wonderful coaching I received from you! Your engaging manner provided me with just the right platform for personal discovery and change. Your expertise and genuine enthusiasm made a transition that was scary and intimidating into something manageable and, dare I say, fun? I will long remember our conversations and their impact on my life.

J.P. - newly divorced, Toronto
I can't thank you enough for the great coaching experience. I learned so much about myself and my ability to make change!

M.McM. - school teacher, Mississuaga
I highly recommend you as a personal Coach and wish you all the best success as you move forward with your practice. I am so glad I reached out and made the effort to be coached - it was hard for me but soooo worth it. I learned so much about taking control of my own life and "getting myself on the list" LOL. I'm trying hard to keep moving forward.Even after our last session, I found myself thinking about what question you would ask whenever something came up. It's like your in my head! Thank you for all of your assistance to me. I'm really glad we met.

T.D. - Personal Support Worker, Oakville
I was embarrassed about the goal that initially brought me to my coach. However, my coach's authentic, straightforward and sincere approach put me at ease. I found her very personable, as well as professional. In our current sessions, she was able to integrate necessary information that I had discussed in previous sessions with ease and accuracy. She always asked permission to note an observation or suggest some reading for me that was appropriate and in line with my belief system. She pulled valuable and relevant illustrations from her own journey with similar issues when appropriate. And when I was having trouble understanding concepts, she gave me suitable examples to guide me. I feel that I have gained valuable skills to deal with the issues that I had wanted to resolve. One skill I learned was to examine my emotions and truly understand what I am feeling. I am less inclined to put all the emotions into general categories but be more specific in labelling them so that I can try to fully understand them. I also learned to allow myself to feel those emotions instead of feeding them with counterproductive behaviours. Perhaps, the most valuable outcome of my coaching experience was identifying my core values. I now examine my daily actions and how they contribute to my core values. I had only considered my values in general terms before coaching. Now I feel that I am working towards living up to my values every day and they guide me in the choices I make.
All in all, I would highly recommend my coach to friends and acquaintances who are struggling with life issues.

A.R. - homemaker, Winnipeg